Adult Weekly Riding Group
Join a weekly group to learn about and enjoy horses. And, although riding is part of the program, it's not the only thing we do in this group.
Discover how horses interact in the herd. This can be very insightful as there are leaders, followers, bullies, outcasts and pals all within a herd. Each participant will have one-to-one interactions with a horse, learning to catch, halter, lead and handle their horse as well as how to groom and put the on tack. Then comes the riding!
We provide a positive environment meant to empower you as you learn and challenge yourself. Each person is unique, and we are committed to working with you to build confidence and skills and to have fun.
| | | |
| --- | --- | --- |
| Groups | | Adults (18+) |
| Cost | | $200 +gst (4 sessions) |
| Duration | | 4 sessions, once a week, 1.5 hours each |
| Dates | | Monday afternoons 1:30 – 3:00 pm |
| Location | | Legacy Ranch |
| Register | | Connect with us |
What's needed…
Each participant requires safe footwear such as cowboy boots (above the ankle, distinct heel, smooth sole). A helmet is also recommended. If you don't have access to these items, please let us know as we may have loaner items available or be able to point you in the direction of where to find them. As for attire, jeans work great! Leggings are ok but tend to be a little more slippery while on the horse. Bring a long-sleeved shirt or jacket to wear over your t-shirt and be sure to dress for the weather!!!
This is an outdoor program so be prepared for any weather! All participants must be able to participate within a group setting. If this is a concern, please let us know and we may be able to arrange a private session or two to start.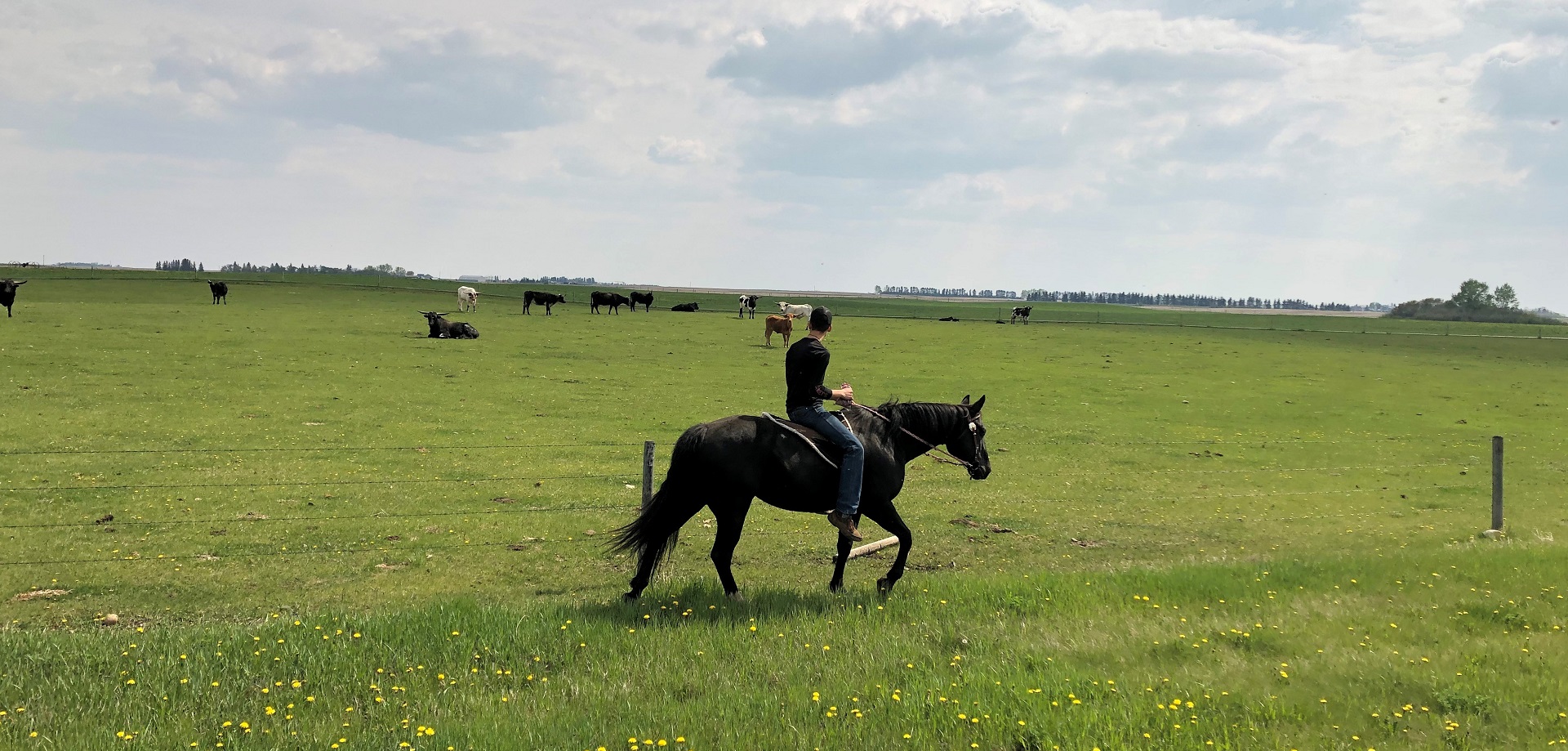 Some comments about our riding programs…
Other services you may be interested in…