Emerge Equine Mentorship Program
It takes more than passion to work safely and effectively with horses.
If you are someone who is both passionate about horses and committed to learning and growing, you may be interested in our mentorship program. This exclusive program provides hands-on coaching, time with the horses and one-on-one mentorship with our team of experienced horse people.
The mentorship program includes a range of horsemanship skills, safety and training elements and is aligned with our equine assisted learning focus at Emerge Equine.
Some topics covered include
Herd dynamics
Horse behaviour
Communication
Grooming & Care
Trailering
Arena riding
Trail riding
Energy connection
Safety in the herd
Horse handling
Manners & Boundaries
Tack fit & safety
Wellness checks
Maintenance & care
Illness and injury
Hoof care basics
As an affiliate of Equine Assisted Learning (EAL) Canada, we are proud to offer this program.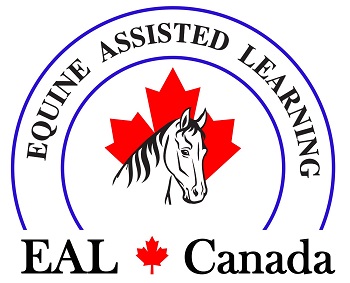 Program Details
| | | |
| --- | --- | --- |
| Groups | | Adults, mature teens 16+ |
| Cost | | Custom |
| Duration | | 2 months minimum |
| Dates | | Days and hours vary |
| Location | | Legacy Ranch |
| Register | | Connect with us |