Horses are our life. Our passion.
We love being able to share them with our friends and clients and we all get attached to them. Each horse is unique and loved.
As nature would have it, eventually we all grow old, including our horses.
We care for all of our horses, providing any medical care or medication recommended, body work such as reiki and osteopathy. This is true for our senior horses and enables them to be healthy for as long as possible. We are careful about their living situation, providing appropriate feed, bedding, water source and herd mates. We take extra care with their exercise program.
Keeping our horses active with appropriate exercise helps them stay healthy, both physically and mentally, longer. As they age, the exercise changes from vigorous riding to light riding and non-riding (hand walking).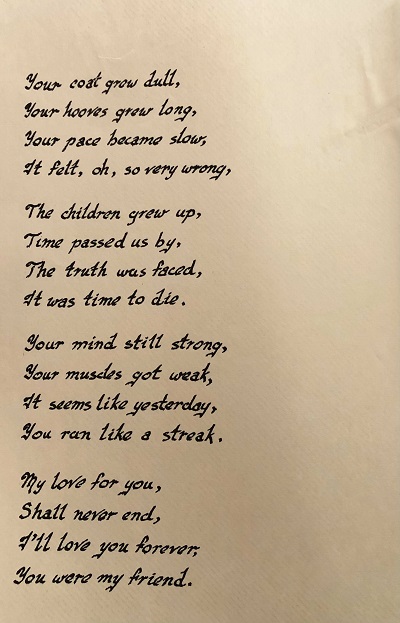 Then the inevitable… it's time to go. Tears flow, we question and wonder how to help with the transition best, and finally, we let go.
These are some of the horses who've been with us and we wanted honour them with a place here on our website.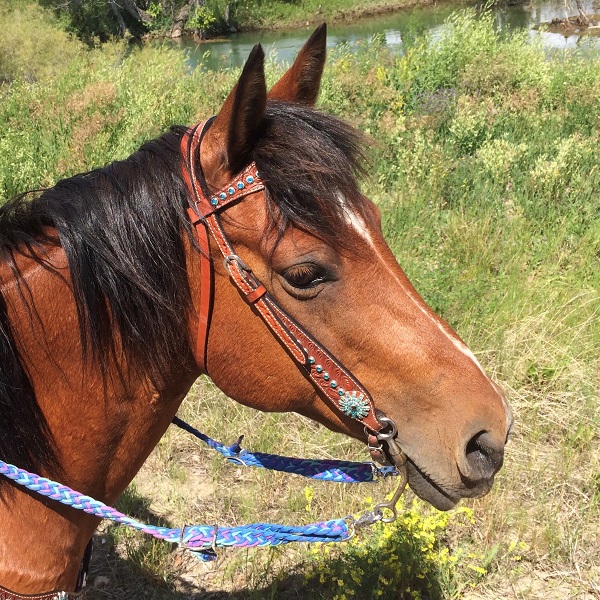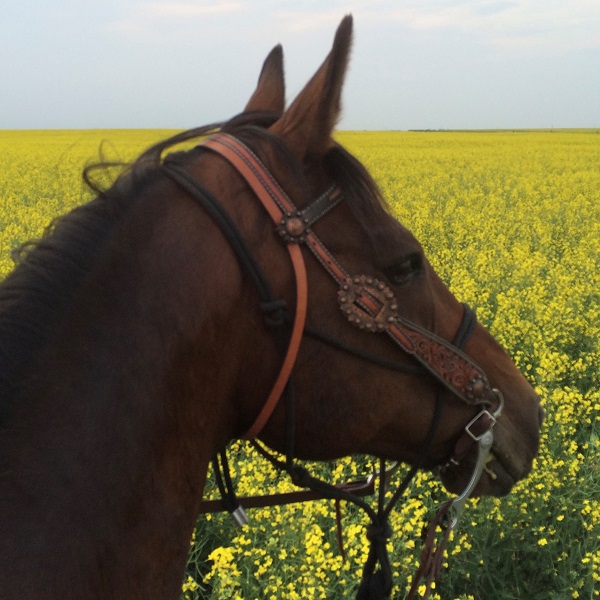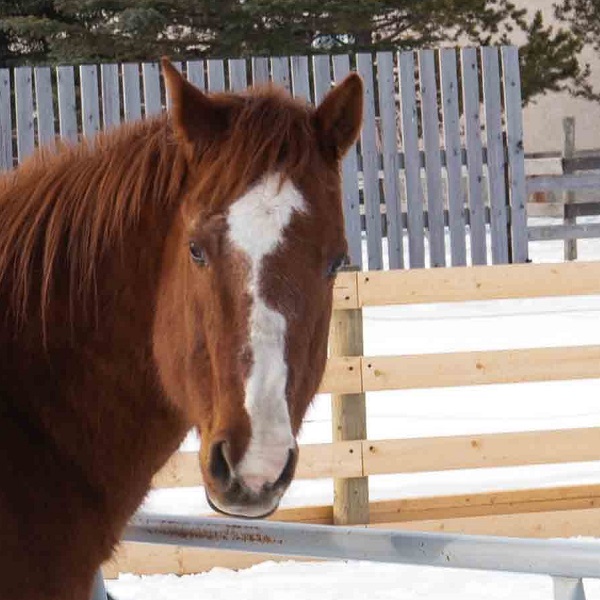 As these lovely horses would like to do, we invite you to meet the other horses in our herd.