So, you want to train your horse to drive!
It seems like a simple thing, but because horses are flight animals, it's important to learn how to do this in a safe and supervised environment. Get guidance and coaching as you learn, practice and master the fundamentals of ground driving, harnessing and the dynamics of driving a team.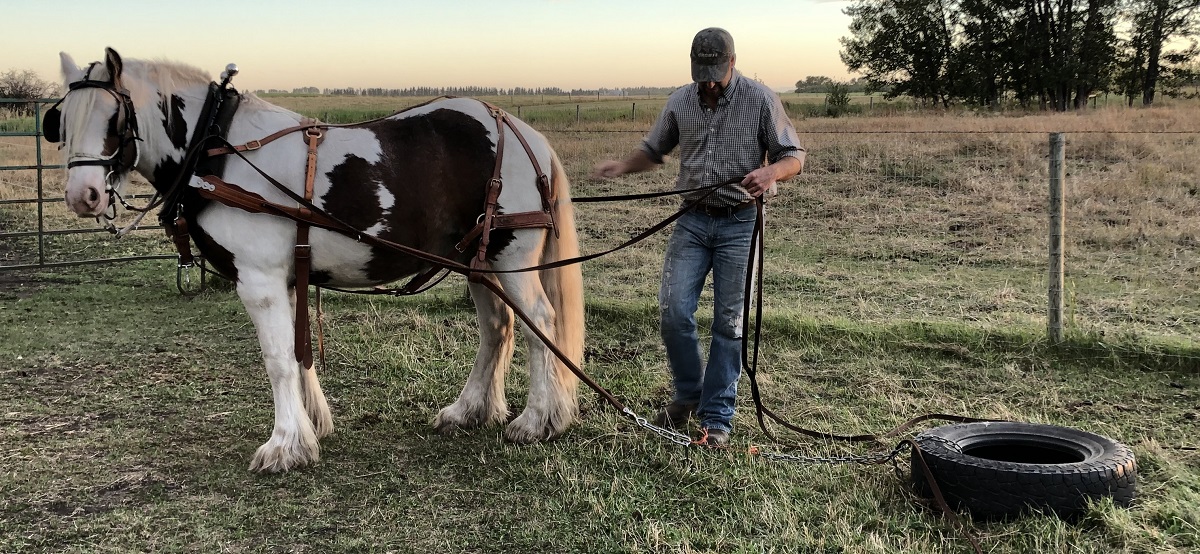 Learn the basics from experienced teamster, Mike Hopp. Mike is a lifelong horseman and grew up at the elbow of his grandfather, Art Hopp. Mike has been driving teams for over 30 years and has been competing in skills competitions for more than ten years. Mike has competed with two teams of draft horses in chore team competitions at the Bar U Ranch in southern Alberta, the Rimby Chore Team competition, the Patricia Rodeo log skid competition. He has been an exhibitor at Pioneer Acres at Irricana, Alberta and has been involved in numerous community activities with the teams.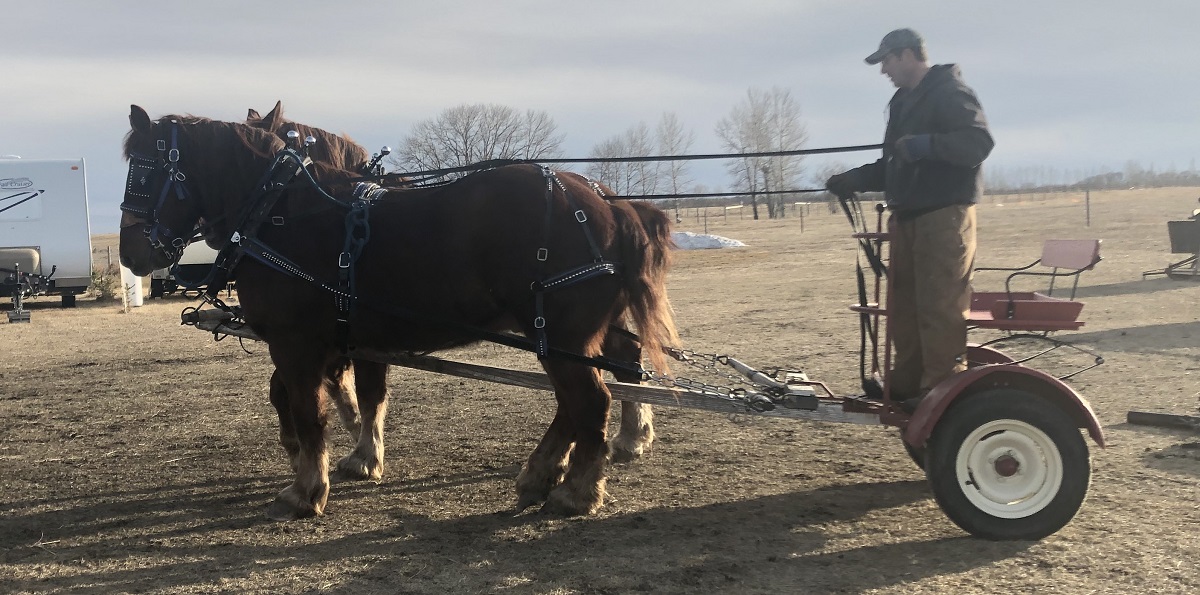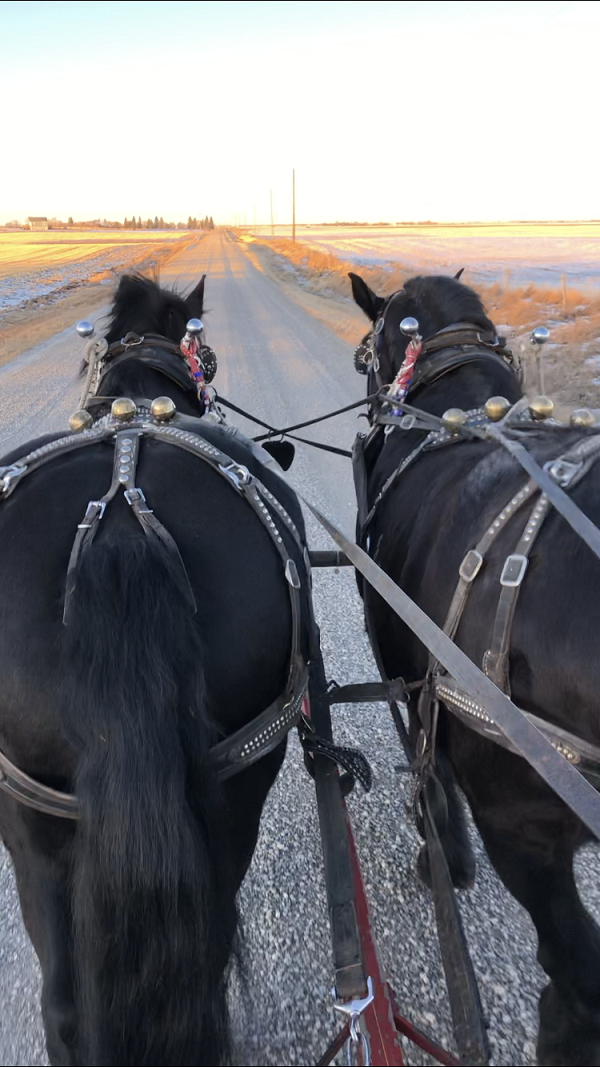 This clinic provides an understanding of the fundamentals of driving and basic horse psychology.
Parts of the harness and equipment
Harnessing the horse & hooking to equipment
Safety and problem solving
Horse behaviour
Communicating with the driving horse
Ground driving
Driving a single horse and a team
What you need to know about starting and retraining horses
Participants require a certain level of horsemanship prior to starting on a driving project to ensure the safety of handlers as well as horses.
This course is an excellent opportunity for the beginner and experienced driver of both light and heavy horses to expand their knowledge. Horses and equipment will be supplied.
The clinic includes theory, demonstration and hands-on experience.
Program Description
| | | |
| --- | --- | --- |
| Groups | | Adults & mature teens |
| Cost | | $350 +gst |
| Duration | | 2 days |
| Date | | Fall 2021 TBC |
| Location | | Legacy Ranch |
| Register | | Connect with us |