Horse Riding Lessons
Learn to ride or improve your current riding level with lessons from Tracey Hewison.
Our horses range from quiet and calm to energetic and feisty. Each participant is paired with a horse that will help build confidence, teach skills and develop horsemanship. Age 8 through adult.
Riding Lessons
Participants are supported and encouraged at whatever level they are at, and as they learn and develop skills, they enjoy greater independence. With the instruction of coach, Tracey Hewison, participants experience safety, fun and excellence in their lessons.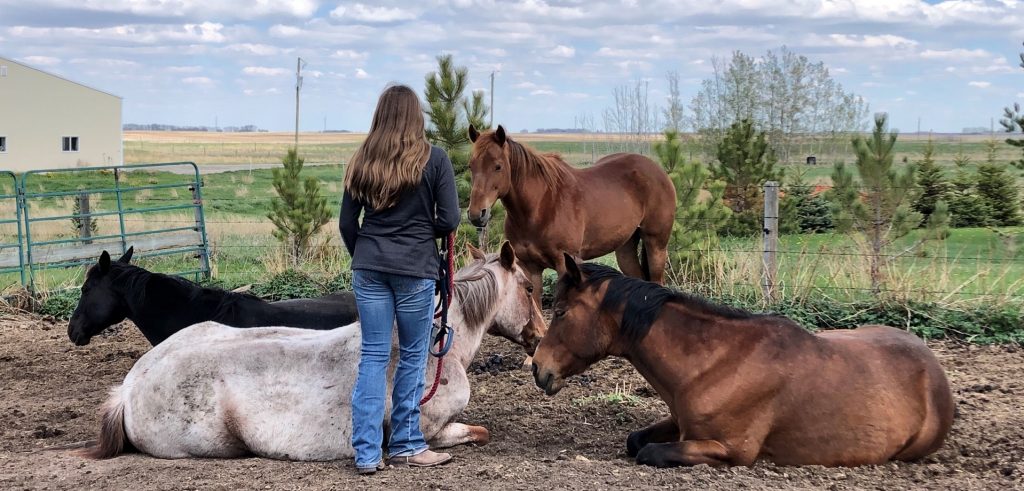 Herd dynamics and how to interact safely in the pen
Catching, haltering and leading the horse
Grooming and tacking the horse up
Connection and understanding the horse's behaviour
Riding – Western and English opportunities available
Skills, games and drills to learn and have fun
Bring your cheering voice as we always cheer and encourage each other in this group!
Our lessons are for people who really want to learn and be here.
"You have such nice horses!"
Yes, we take pride in having horses that are well mannered yet expressive. They are respected and valued for the unique individuals they are. Every horse has a personality, traits and quirks. With various levels of training and experience each one brings something different to our program.
To ensure our horses are as relaxed and well suited to the programs as possible, we take care to ensure they are not overworked and are also handled and ridden by our experienced horse people on a regular basis. This helps to keep each horse friendly and attentive, respectful and willing to participate.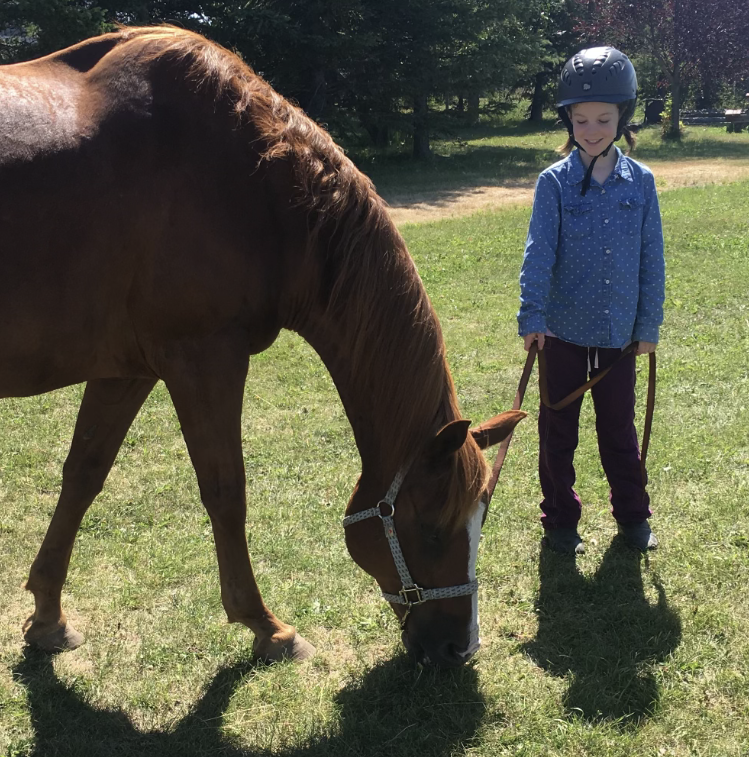 Special Note on Groups
We receive many requests to accommodate individuals who require an extra touch.
Please note that, in our group activities, we are unable to accept anyone whose conditions leave them prone to uncontrolled and unpredictable outbursts of anger, frustration, fear, violence, allergic or medical conditions, etc. whereby it puts them, our horses, and others in a dangerous situation. And, we are unable to accept individuals in our group programs whereby their conditions leave them unable to hear, see, cognitively process instructions, communicate clearly, and control their body movements that would jeopardize their safety and that of others.
​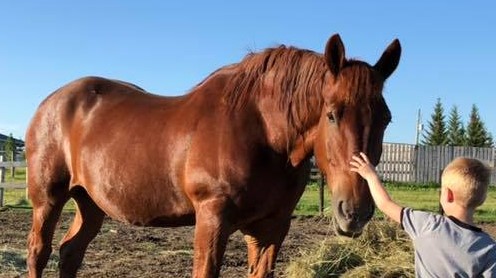 The metrics our company (and insurance company) uses to determine appropriateness for participation is: Is the child or individual able to be integrated into a standard classroom setting without the assistance of an aide?
We encourage you to contact us if you'd like to chat. We would be happy to learn about your child and we can decide together the appropriateness of our group programs! We also have private programs that may be suitable.


Please understand
We have limited openings for riding.
The coach will select the horse and activities for the student. While each student is welcome and encouraged to share their goals, it's up to the coach to ensure the mount is appropriate for the rider's current ability level.
We have restrictions to ensure the safety and wellbeing of horse and rider. This includes a weight restriction based on the assessed ability of the rider and the size of the horse. We are happy to discuss this further.
We typically require that participants do some private or semi-private lessons prior to joining an existing group to ensure they will thrive in the group. We are committed to empowering people through horses and this is a critical element. Please connect with us to discuss this further.
Some individuals may benefit from non-mounted activities and we are happy to offer programs to accommodate.

Groups
Ages 8 through Adult, all levels of experience
Cost
Private Lesson $55/hr
Semi-Private $ 50/hr each
Group – Request Info
** All based on availability **
Duration
55 minutes or custom
Availability
Riding Lesson Schedule
Location
Legacy Ranch
Register
Select the lesson time in the Schedule
Contact us to discuss the options. We may be able to accommodate additional times. Contact us.