Kids & Horses.
Fresh Air. Fun and Friendship.
This summer, your child will learn everything from how horses interact in the herd, to catching the horse, haltering, leading, grooming and putting on tack. Then comes the riding!
Every day, participants work in small groups with their dedicated Camp Leaders. We focus on understanding and respect for the horses, herd dynamics, grooming, tack, communication and more.
The riding portion of the camp is lead by our amazing riding coach, Tracey Hewison. Participants work on basic skills including correct seat position and how to use reins as well as body language to que the horses. Safety is top of mind with starting and stopping correctly, turning and speed control. With skills come games to reinforce what's been learned.
Participants will be paired with a horse suited to their personality and skill level.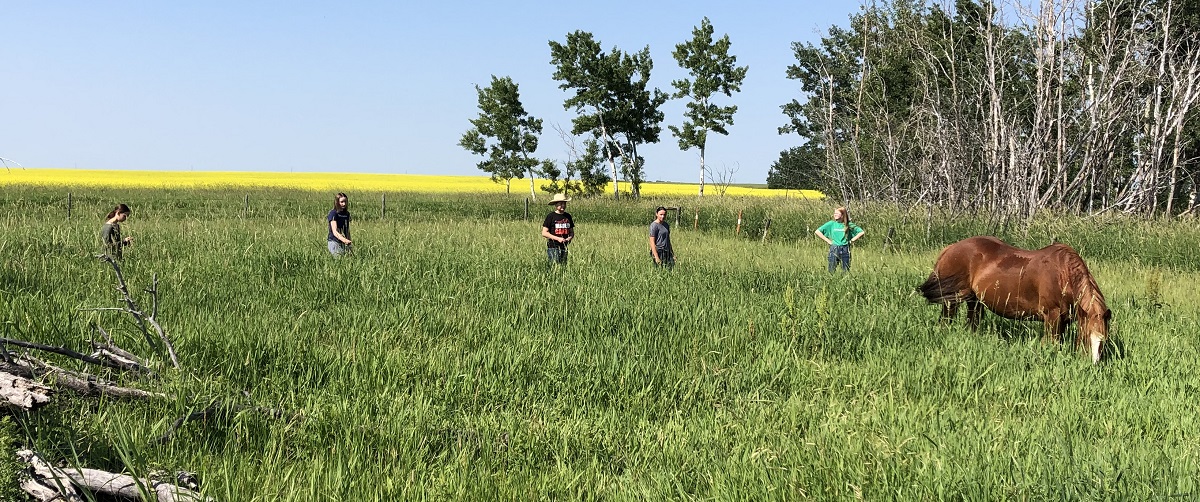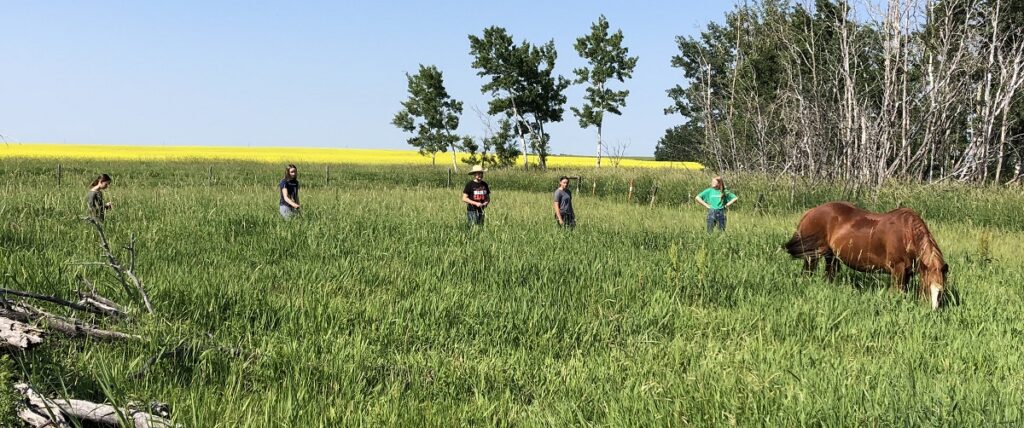 Although riding is part of the program, it's not the only part. Each day also includes games, crafts and activities.
We focus is on fun and games for learning new skills. This is a positive, small group environment meant to empower people to learn and challenge themselves.
Depending on the person, this might look like the first time they get their horse to trot, or it might mean having the determination to overcome their fears and get into the saddle for just a moment. Each person is unique, and we are committed to working with you to build confidence, skills and to have fun.
Program Description

Wondering what you need?
Each participant requires safe footwear such as cowboy boots (above the ankle, distinct heel, smooth sole). A helmet is also needed. If you don't have access to these items, please let us know as we may have loaner items available or be able to point you in the direction of where to find them. As for attire, jeans work great! Leggings are ok but tend to be a little more slippery while on the horse. Bring a long-sleeved shirt or jacket to wear over your t-shirt and be sure to dress for the weather!!! Sunscreen and bug spray are highly recommended!
Remember to bring your LUNCH and a WATER bottle!
This is an outdoor program so be prepared for any weather!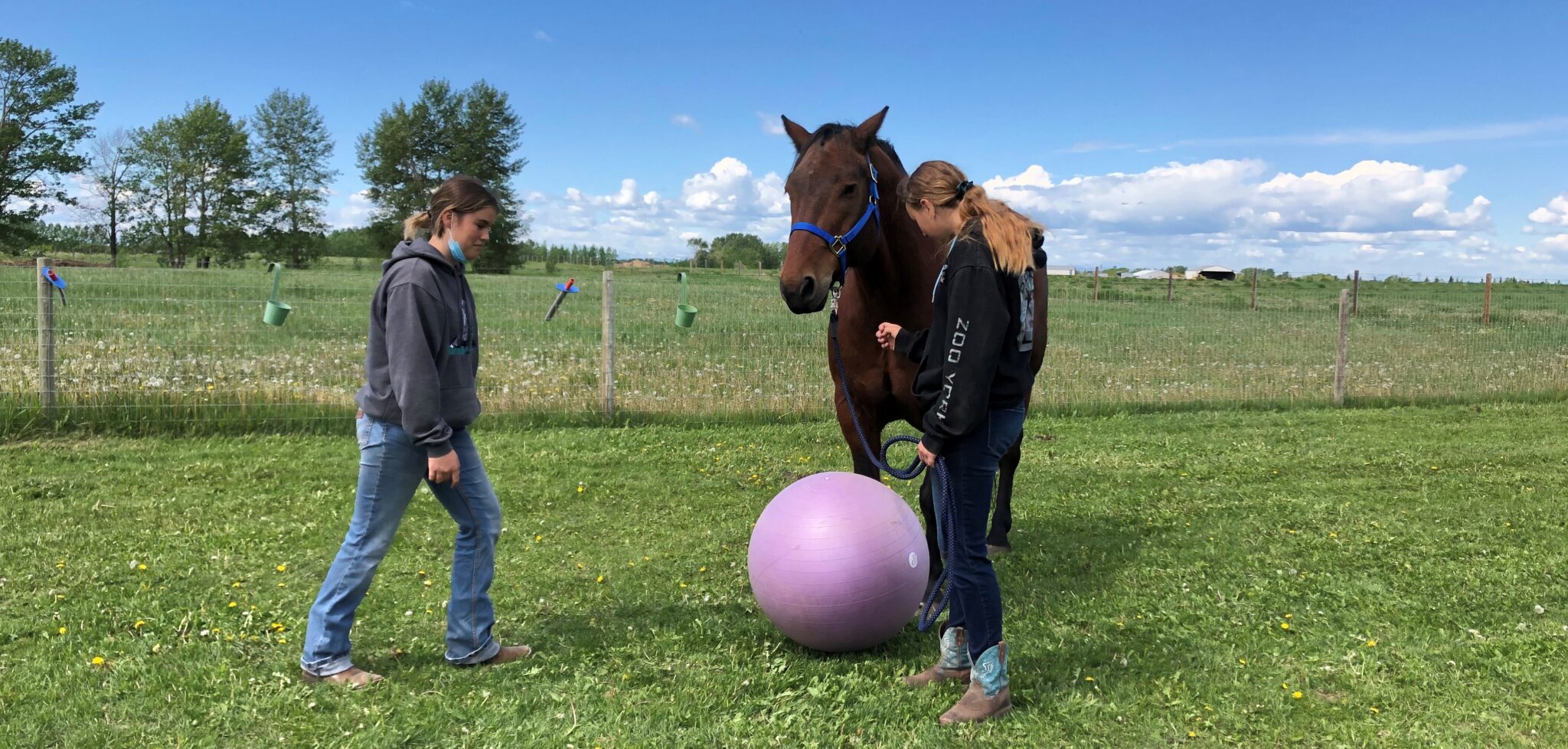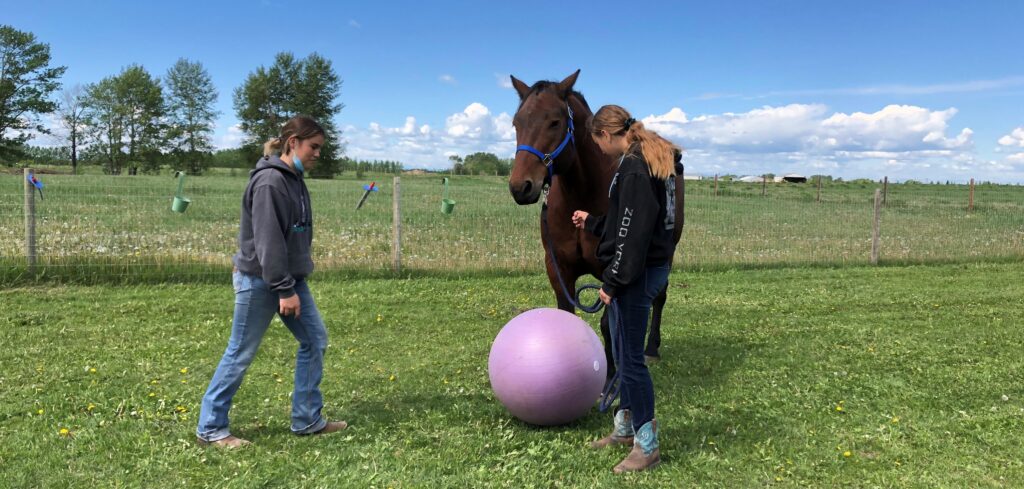 "You have such nice horses!"
Yes, we take pride in having horses that are well mannered yet expressive. They are respected and valued for the unique individuals they are. Every horse has a personality, traits and quirks. With various levels of training and experience each one brings something different to our program.
To ensure our horses are as relaxed and well suited to the programs as possible, we take care to ensure they are not overworked and are also handled and ridden by our experienced horse people on a regular basis. This helps to keep each horse friendly and attentive, respectful and willing to participate.
Special Note
We receive many requests to accommodate children who require an extra touch.
​
Please note that we are unable to accept children whose conditions leave them prone to uncontrolled and unpredictable outbursts of anger, frustration, fear, violence, allergic or medical conditions, etc. whereby it puts them, our horses, and others in a dangerous situation.
And, we are unable to accept children whereby their conditions leave them unable to hear, see, cognitively process instructions, communicate clearly, and control their body movements that would jeopardize their safety and that of others.
​
The metrics our company (and insurance company) uses to determine appropriateness for participation is: Is the child integrated into a standard classroom setting without the assistance of an aide?
We encourage you to contact us if you'd like to chat. We'd be happy to learn about your child and we can decide together the appropriateness of our group programs! We also have private programs that may be suitable.
Connect to get more information.