Healing with Horses through Grief and Loss
Research shows that people who have lost a family member, close friend or work associate benefit greatly from safe, structured group settings in which they realize that they are not alone in their experience. They need an opportunity to express their emotions in a safe, non-threatening environment.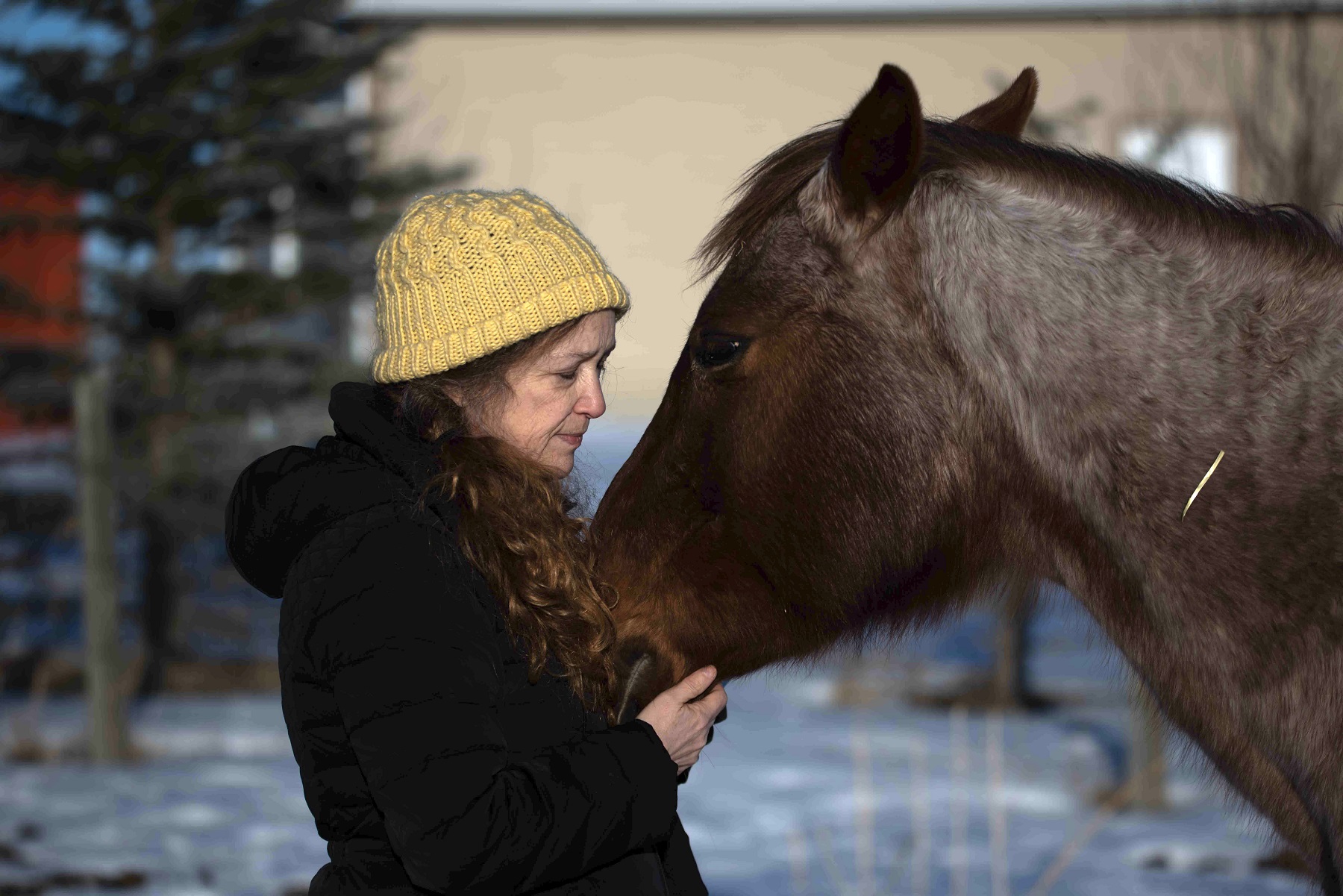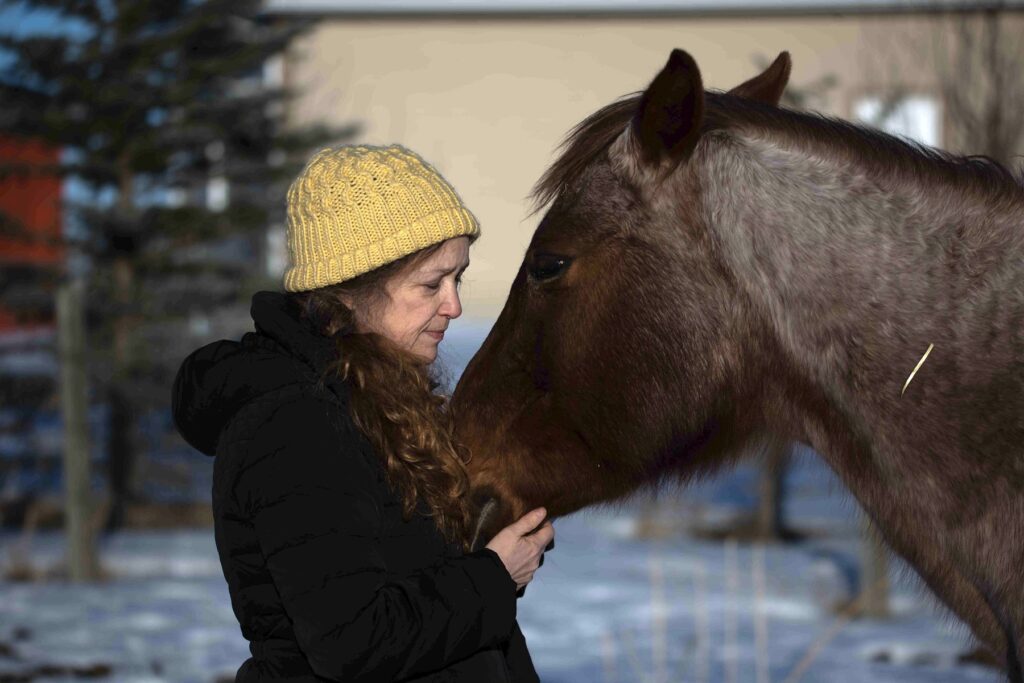 We provide a private group program supporting people dealing with loss or grief.
Healing with Horses is offered in a welcoming group setting on Friday October 21 with the potential for ongoing sessions as a group or individually.
10:00 am – 2:00 pm
$250 +gst
The first part of the program is open-ended – that is, the participants proceed through the various activities at their own pace with no "agenda" to follow or timetable to meet.
The second part looks "busy" with various stages overlapping and flowing from one to the other without any timetable. It takes as long as it takes.
Some of the stages include: accepting the reality of loss, experiencing the pain or emotional aspects of loss, adjusting to an environment in which the deceased is missing and finding ways to memorialize the person.
This is a quiet program of introspection and respect for the process of each individual.
To find out more about this powerful program, connect with us. We can meet to discuss the particulars of your situation and how this program may be a fit for your group.