My daughter loved horses since she before could walk so naturally we got her into riding as soon as we could. However when she was 8 years old she had a few bad falls, 3 lessons in a row she hit the dirt and on last of which she saw her trainer take a nasty fall…after that she lost her confidence and decided she wanted to take a break from riding.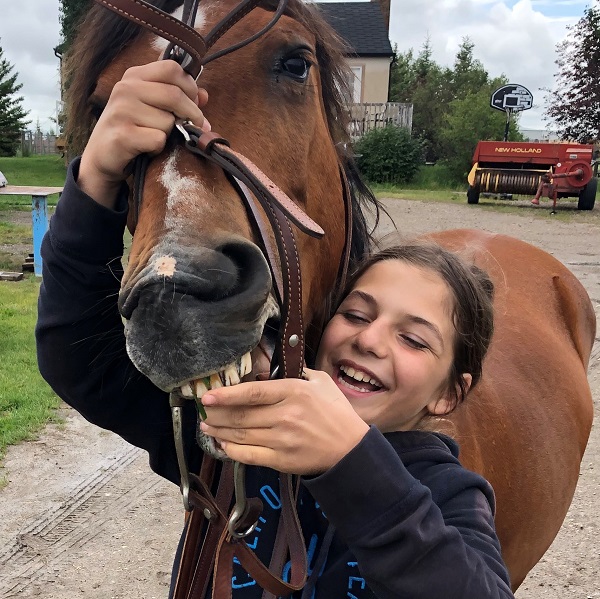 We got her a lovely mare that was well trained and very sweet so she could get back into it at her own pace. I tried several different ways to get her to back into riding – taking lessons with other trainers, I moved her horse to a barn with kids her age but she was almost pulling away from it further.
Turns out that putting a kid who is constantly over analyzing and over thinking every step in a private lesson where her every move is under inspection was not the right move. However we did then meet an Equine Assisted Learning coach who worked with her and instead of focusing on her positioning and pace etc she focused on building a bond with her horse….that was the first spark.
At that point, we decided to move her mare back home as that trainer was leaving the barn.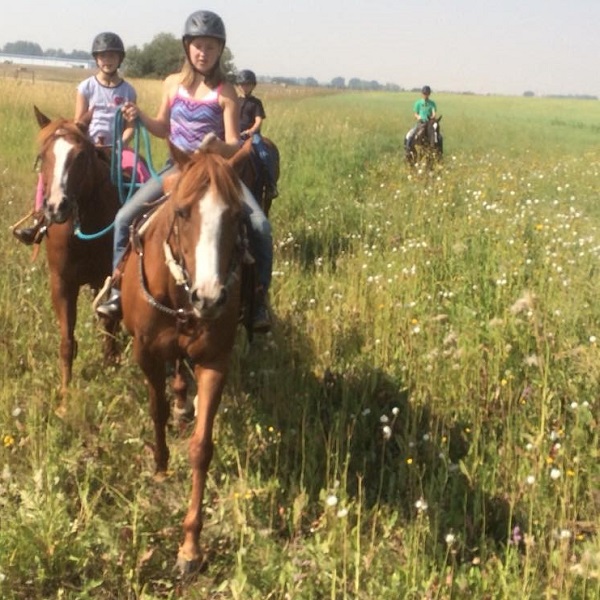 My friend, Linda from Emerge Equine, convinced me to bring them over to participate in a kids riding camp she was hosting before heading home. That was when things really changed.
Suddenly my daughter was out there riding to have fun, play games and just enjoy being with her horse. She learned to pay attention and understand why her horse was doing things and how to communicate with her rather than just focusing on how to make her do something. It wasn't long before she formed an amazing partnership with that horse and was galloping off into the sunset, lol, literally…and through the water, snowdrifts, barrel patterns, poles, etc.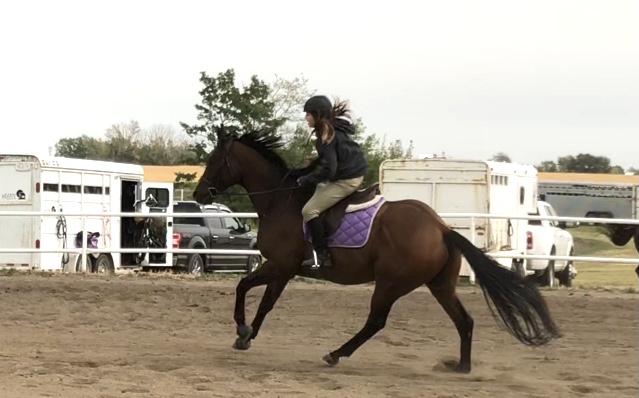 Linda really helped her to get out of her own head so she could learn to have confidence in herself as well as in her partnership with her horse. Four years later they are still going strong and make an amazing team.
Find out more about how you or your young person can join us here at Emerge Equine by going to Services.