Riding Coach with kindness and expertise.
Tracey Hewison brings years of experience, both as a horse rider and as a trainer and coach. With Tracey, passion and expertise meet kindness and love for horses. Tracey is approachable and provides a unique and effective coaching style in our horse riding programs.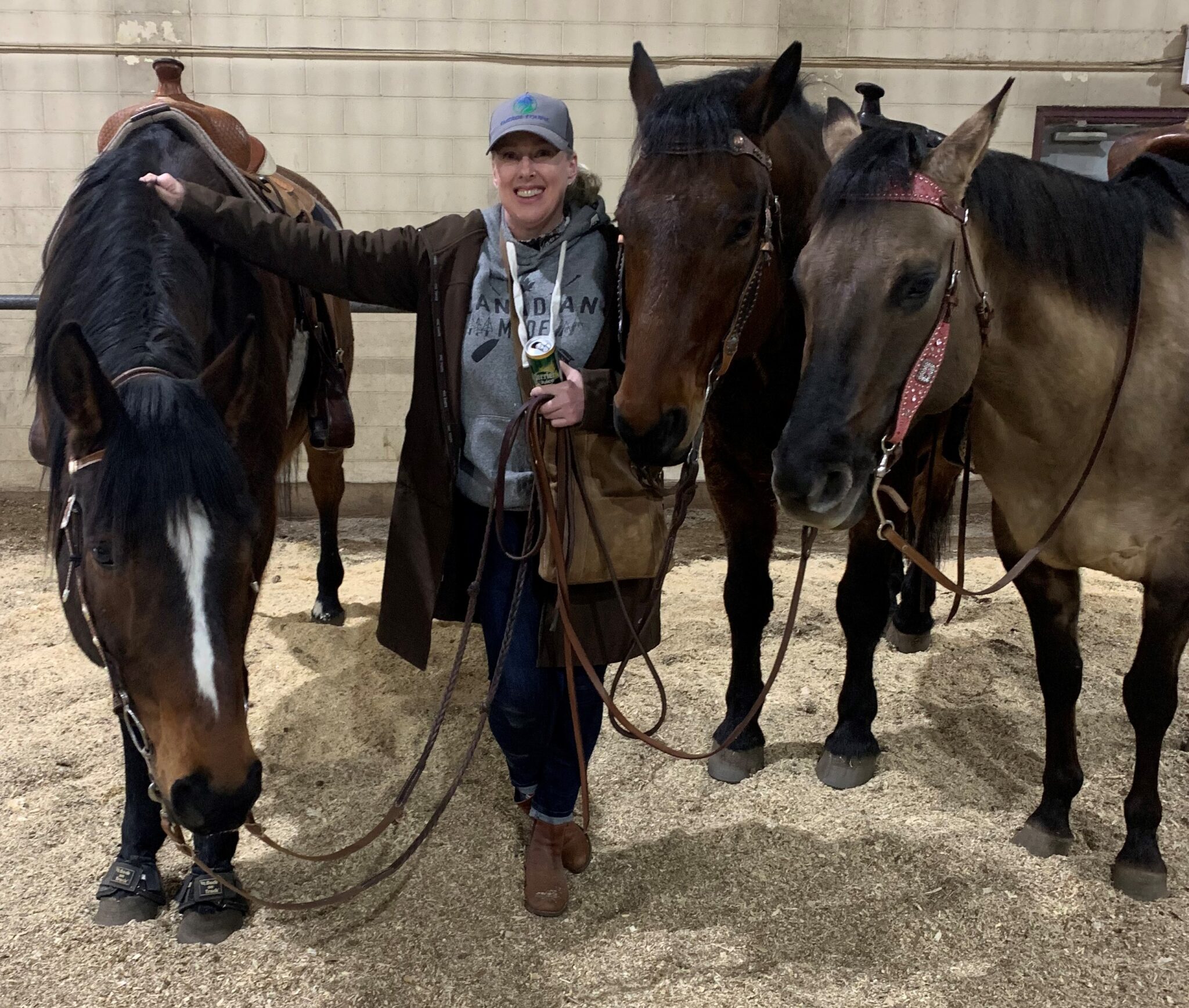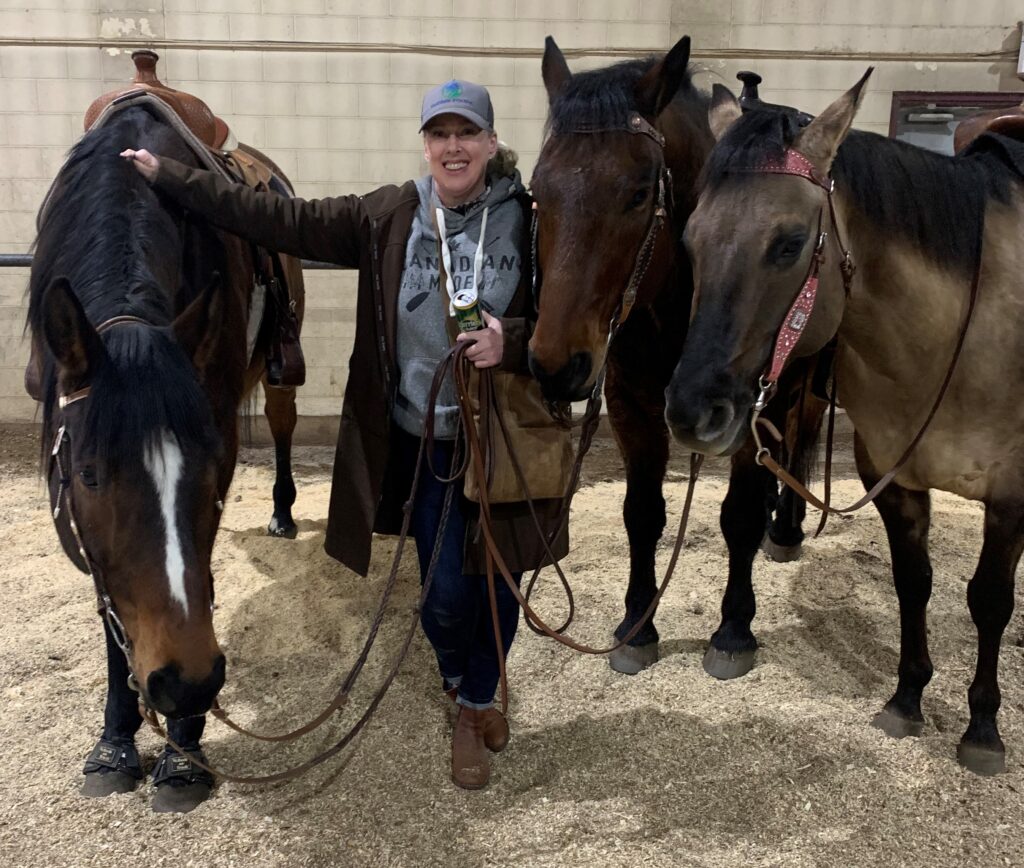 As the senior riding coach at Emerge Equine, Tracey brings many years of experience both inside the competition ring and out.
She received her Canadian Equestrian Federation English Coaching certification in her twenties and proceeded to work with some of the top trainers in the country in the years that followed.
To formalize and expand her education in the area of horses, Tracey moved to Ontario after high school to study at the Equestrian College at Humber.
Year 1 – Equine Studies – specialization combining biology, physiology and behaviour of horses based on scientific research. Tracey developed competencies in the management and welfare of horses with a focus on equine health and performance through a hands-on learning
Year 2 – Barn Management – developing a foundation of stable management principles, nutrition, hoof care and saddle fitting, among other practical aspects of managing an equine facility
Year 3 – CEF English Coaching level – Canadian Equestrian Federation provides coaches and instructors with the necessary tools to make the equestrian experience safe and enjoyable for both horse and human participants. as they develop excellence in horsemanship. This includes training and formal evaluation with competency-based coach training and certification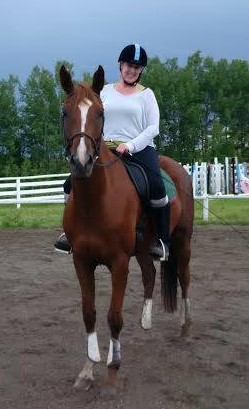 While at college, Tracey rode intensely. She rode English show jumping and dressage as well as Western pleasure and equitation, 364 days a year, usually twice a day or more. She had a hand in working with two-year-old TB's who came from the track, training them for saddle riding as well as training the school horses to drive and pull buggies and carts.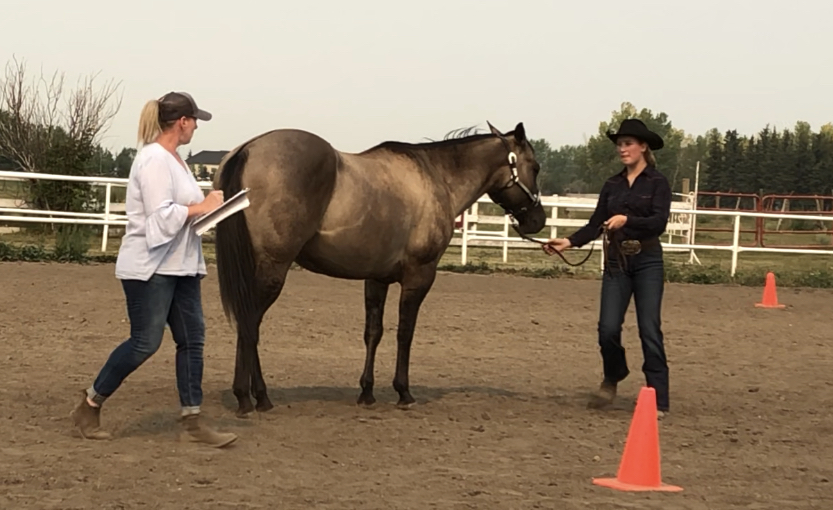 She learned about breeding, mares and foals at a Standardbred farm and dedicated a summer apprenticing with Pat Ross, a Western Quarter Horse trainer.
While at Humber, Tracey worked with renowned coaches including
David Godson (1952-2019) English Coach. A Level Pony Club coach/examiner/judge, Author, Champion Horseman
Pat Carter (1932-2018) Western Coach. The first Canadian World Champion at the AQHA World Show, Master Course Conductor of the Western Coaching Program for the Canadian Equestrian Federation for 20 years
Elizabeth 'Libby' McMullen -Dressage coach FEI 5* official, coach, independent equestrian professional, World Equestrian Games judge
Robin Howard-Jumping coach. California show jumping circuit Junior Champion, Hunter and Show jumper trainer
After college, Tracey went on to be the Head Instructor and Barn Manager for Valhalla Stables in Cedar Valley, Ontario, continuing her training under Manfred Hundert (founding member of CADORA-Ontario), teaching dressage lessons, training and caring for a large stable of horses. She also ran the summer riding camp for the YMCA with 48 campers daily and 17 staff
Returning to Calgary in 1989, Tracey worked as the Trainer, Instructor and Barn Manager at Westridge Farms where she furthered her dressage training with Eva Boerschmann (1923-2006).
While at Westridge, Tracey managed a large stable of horses, including 4 stallions. She handled and hand bred Tennessee Walking Horses , looked after the broodmares, was there when they foaled and continued on with caring for and training of the foals.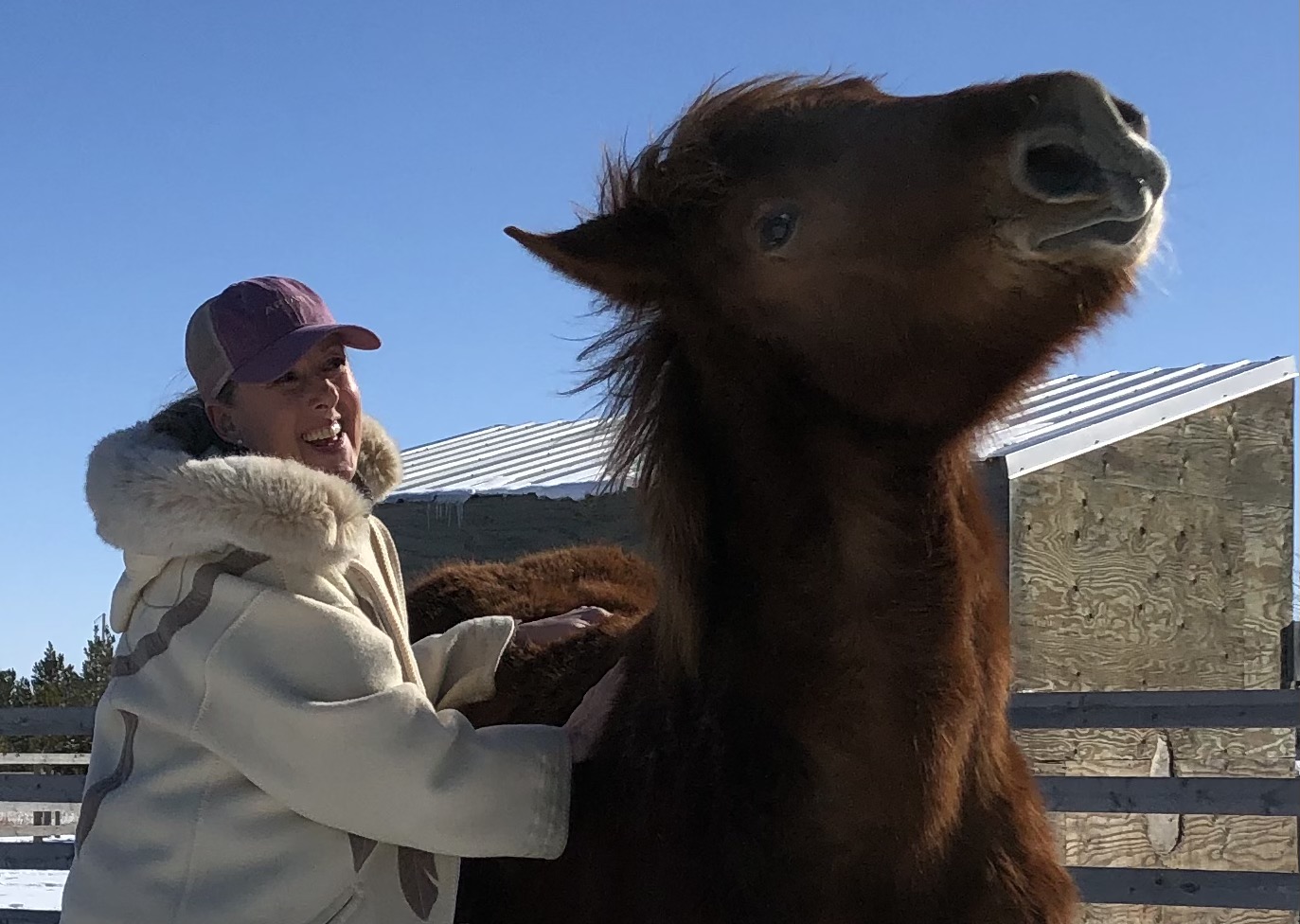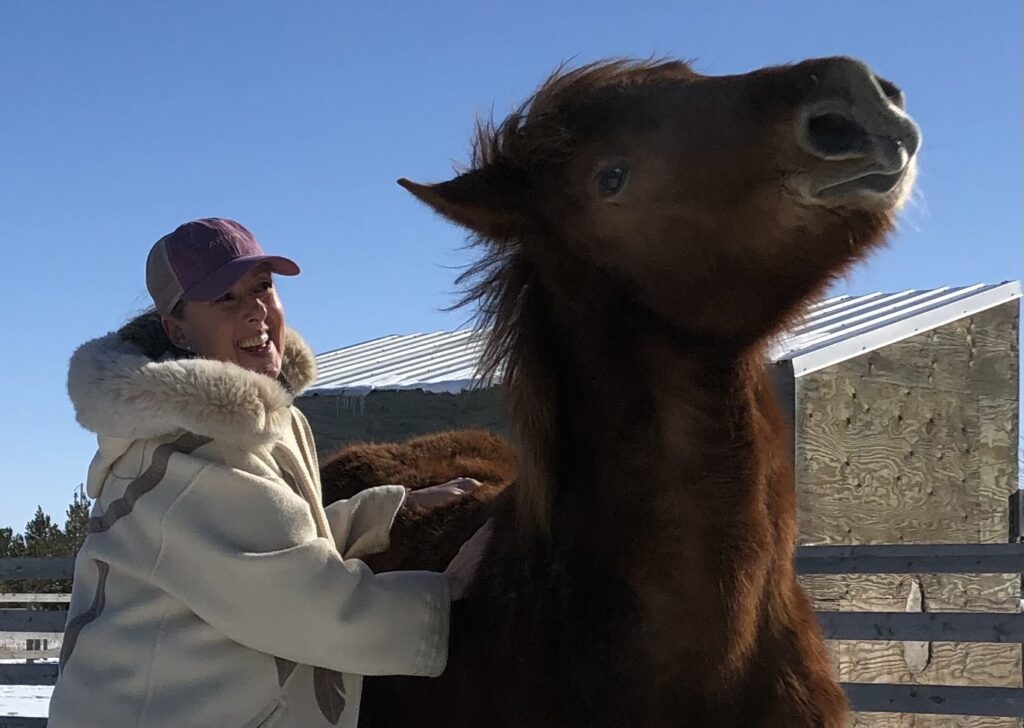 Tracey started many young horses under saddle and showed all of the horses, culminating in the biggest show of the year for TWH at the Westerner in Red Deer, where she won the 3 Gait championship with the wonderful three-year-old mare, Star, daughter of Shaker's Royal Heir.
Tracey took time out from her equestrian career to have her two sons and be a stay at home Mom as they grew up.
Returning to the horse world in 2013 as a coach at Priddis View Farms for Barbara McCallister, Tracey was able to ride many beautiful warmblood horses during her five years there.
In 2018, she moved on to MacKinnon Farms where she taught lessons, and helped with the barn, horses, broodmares, farrier, vets. She learned a lot about the world of Thoroughbreds and racing during her time there.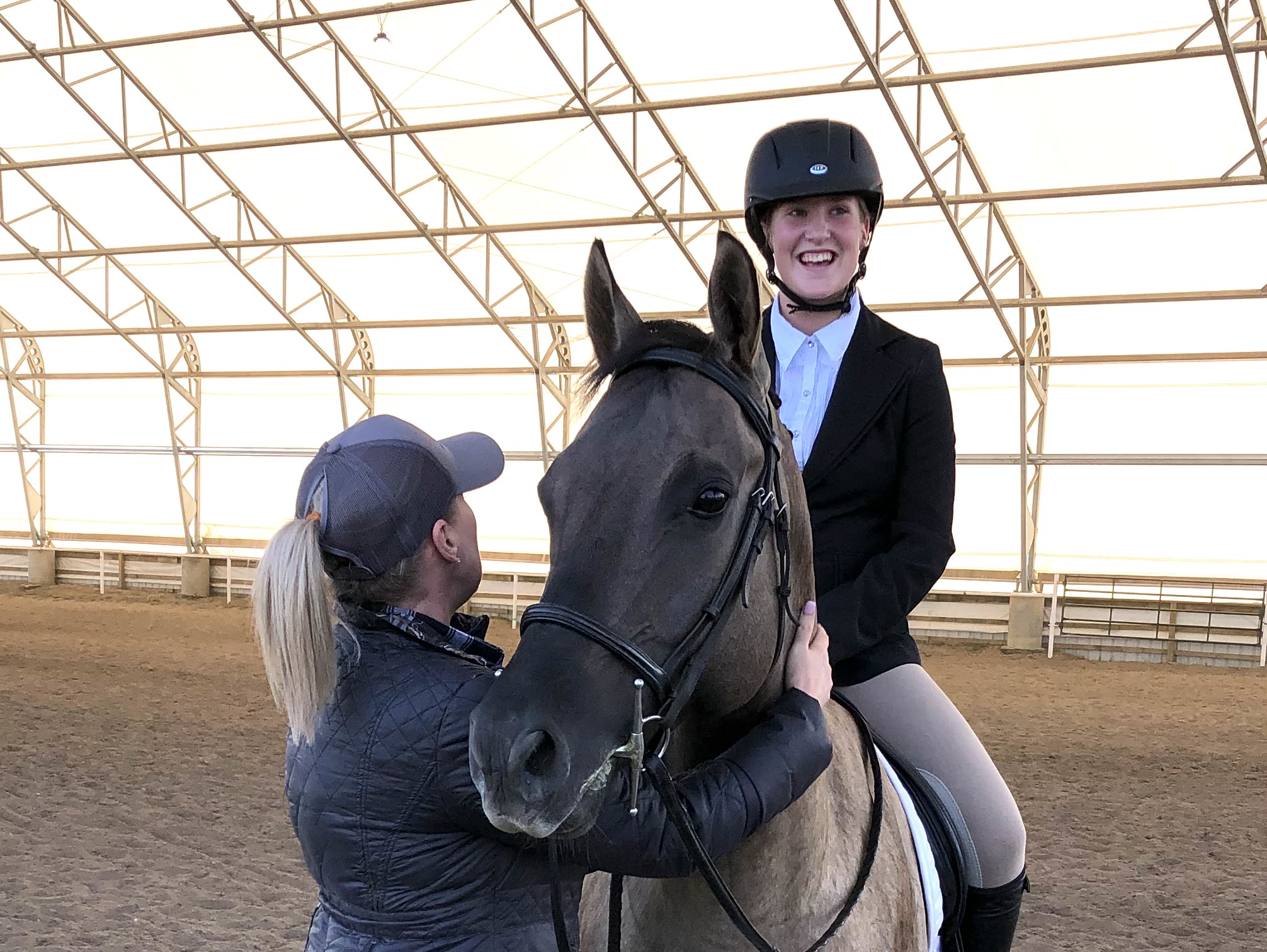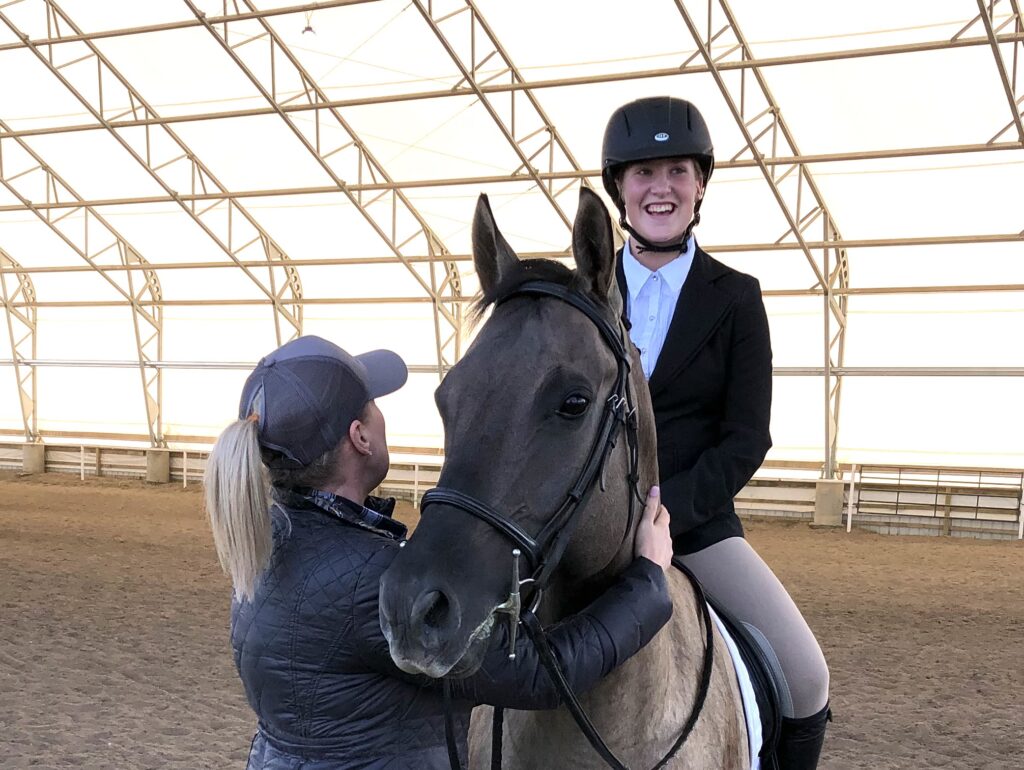 A lifelong learner, Tracey continues her education and is currently studying higher level dressage training (online) with Dressage Pro and Rien Van Der Schaft, who is the Finnish dressage team trainer (formerly the Dutch Olympic team trainer).
In 2016, Tracey travelled to Ireland for her 50th birthday and realized her dream of galloping on the beach beside the ocean.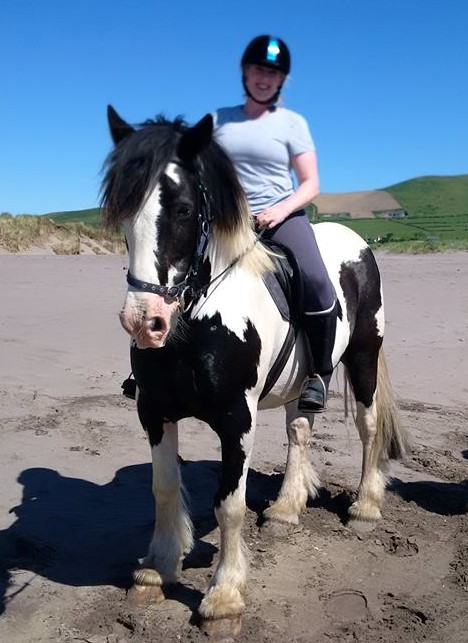 And now it is time to start a new adventure at Emerge Equine where she is eager to share the knowledge she has accumulated over the years with her students. Over the past year, Tracey has worked with numerous riders from our facility and Tracey's commitment to excellence in horsemanship combined with her caring approach to both horse and human has proven to be a perfect fit for our team.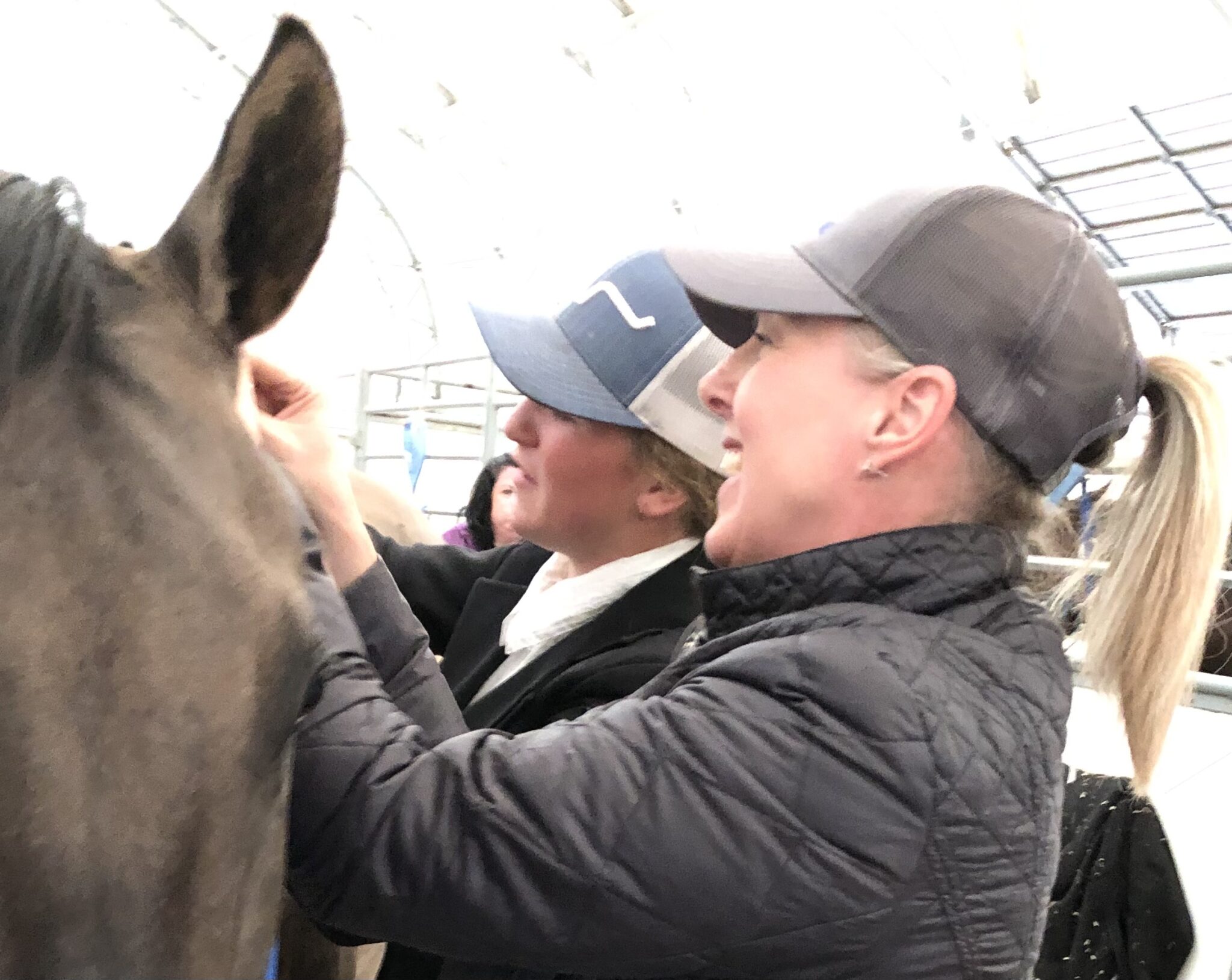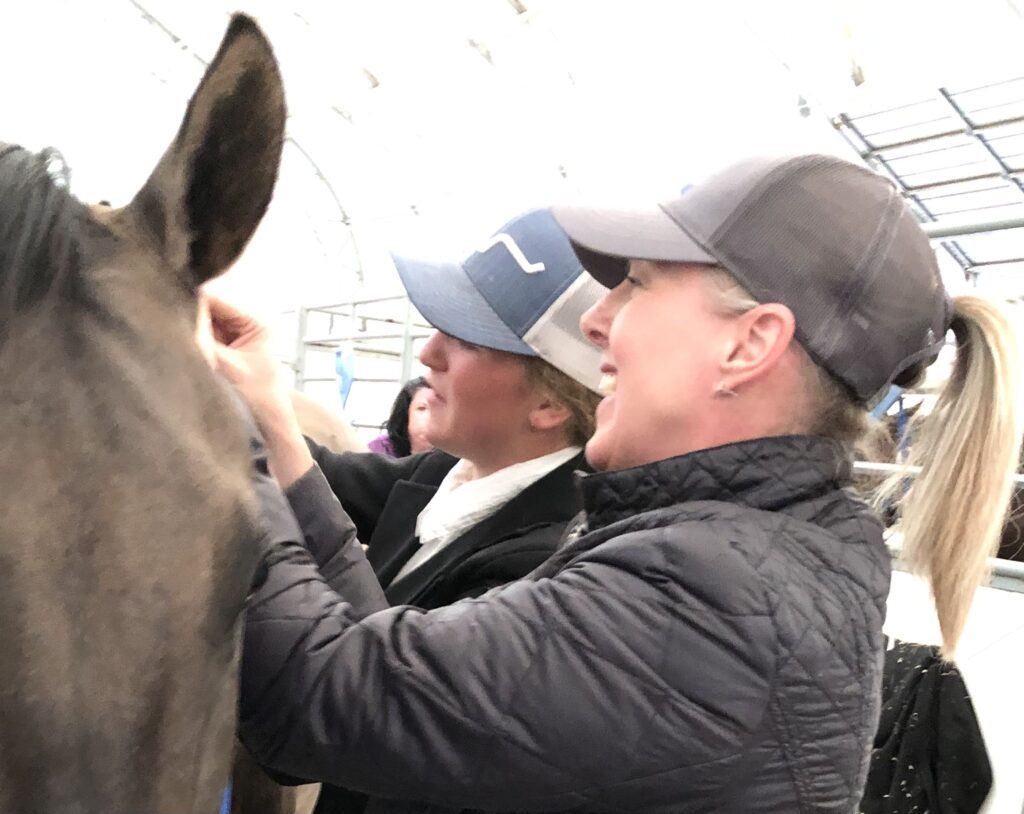 Read more about Tracey in this article In the beginning… the Tracey Hewison story.
Whether you are a beginner adult or teen, or you are a skilled rider already, Tracey can help you with skill development, reaching your goals and advancing.
If you'd like to discuss how Tracey may be the right coach for you, connect with us.