Gentle and calm
In 1999, a big sorrel colt was born. His mother, Rock, waddled and strained during the weeks leading up to his birth. When he finally arrived, he was tall and gangly and his blaze seemed impossibly big!
Chip grew into a lovely, strong and calm gelding. He filled out his blaze and became a handsome fellow. He's a quarter horse with all the wonderful traits that come to mind when we think of the breed. He is intelligent, trustworthy, gentle and patient.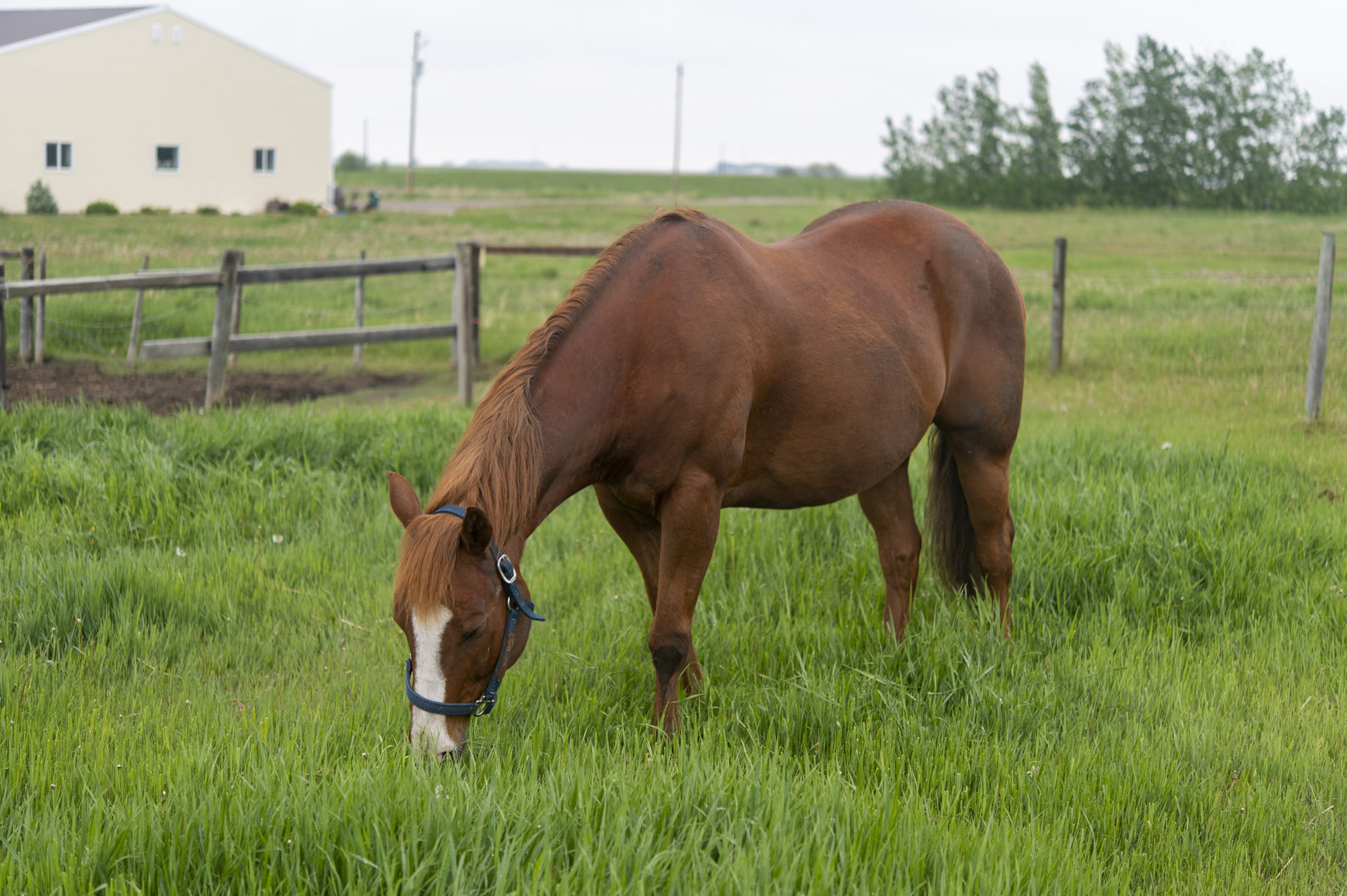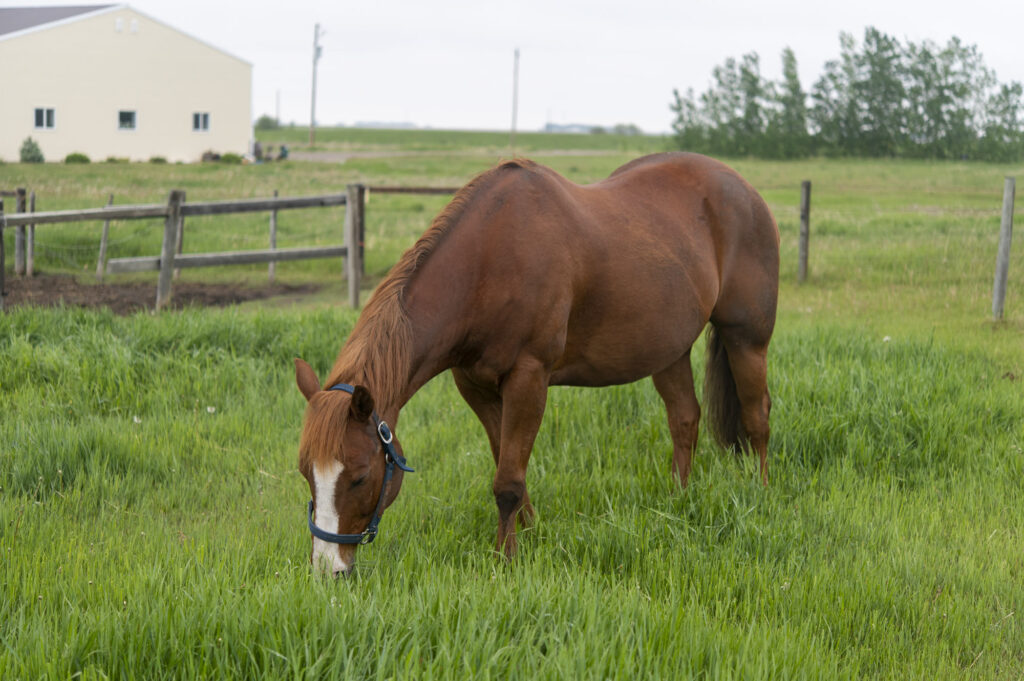 Chip's first speed was standing still. It is still his favourite speed. This is a wonderful trait when we want to be quiet and relaxed with a horse. He is sweet and gentle, with a friendly and loving personality. He loves to be brushed and touched, sat upon and cuddled. Chip lives up to his nickname "the couch".
Being such a well rounded horse has Chip active in a wide variety of programs including working with individuals with special learning needs, anxiety and physical challenges, riding programs, mountain riding adventures and more.
If you are interested in discussing our programs further, join us as we walk into the herd to meet the horses.