More than a pretty face
A graceful tobiano paint mare, Kitty stands just under 16 hands-high with long athletic legs and a beautiful head. Her markings are striking and she has the image of a cat leaping on her shoulder. She is running bred, meaning she likes to run fast and long as opposed to a cow bred quarter horse that would be suited to short, quick spurts of energy. She moves with grace and power.
Kitty is highly sensitive and intelligent. She takes time to trust her people and is responsive to her environment.
It's fun to watch Kitty with her pen-mates as she tends to the dramatic. She defers to the bigger, more dominant girls and chases off the less confident horses.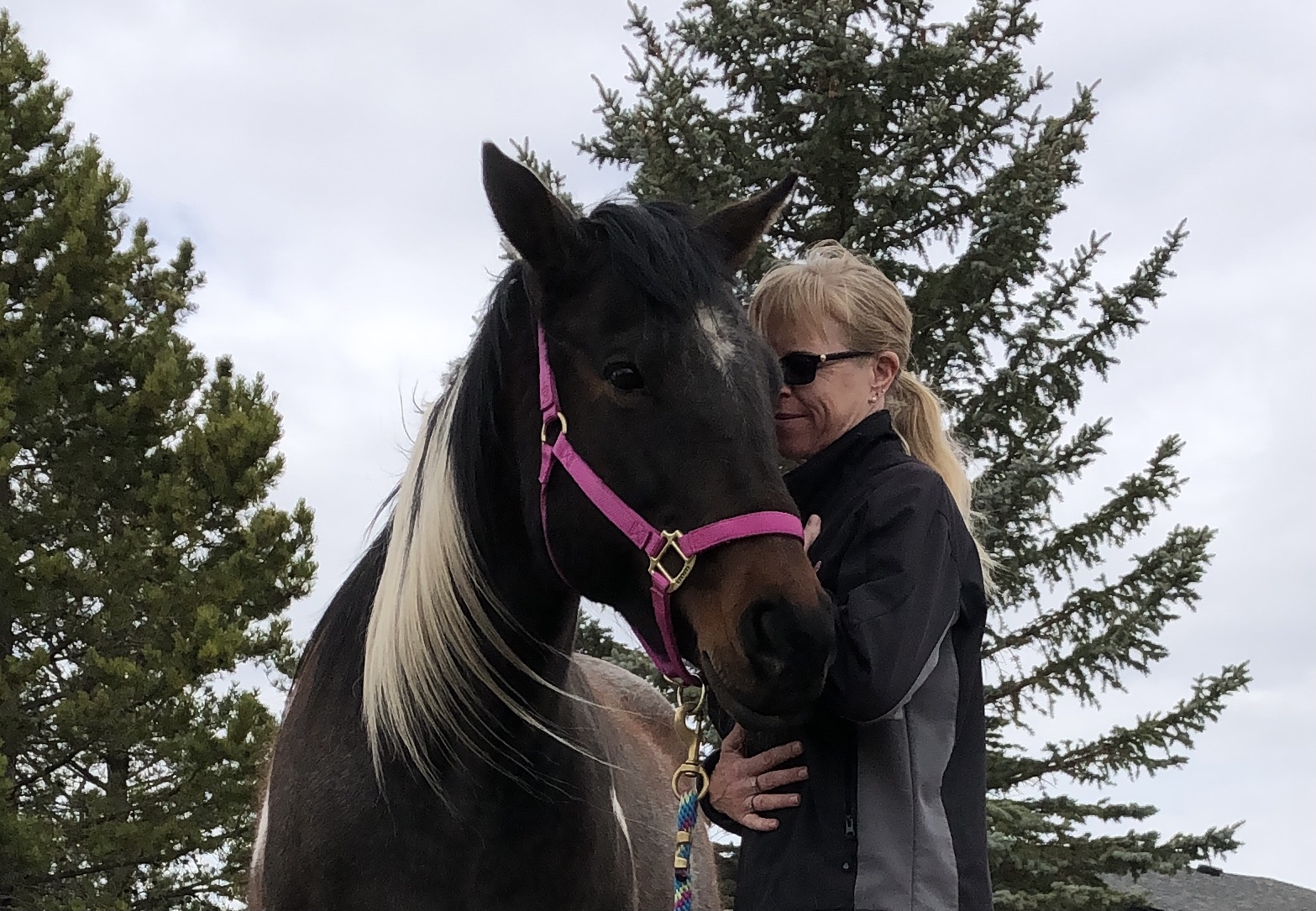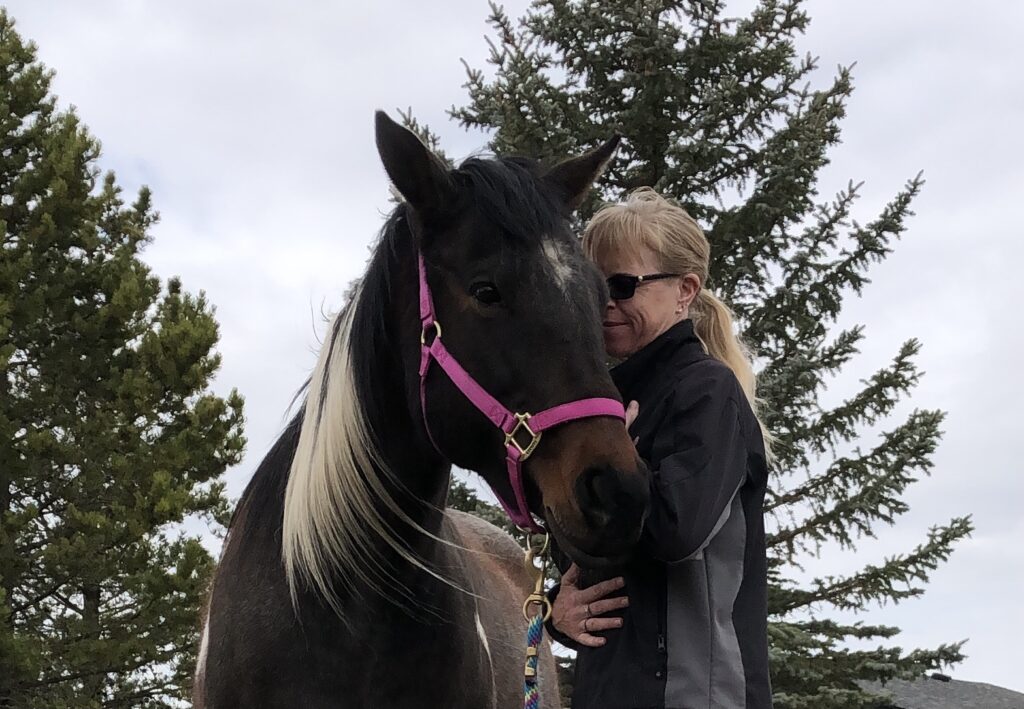 Kitty has become one of our "go-to" horses for equine assisted learning. She often steps forward, volunteering to partner with the participant. She is brave and willing to carry the burden of the person she is with. She doesn't shy away from their emotions, confusion, lack of clarity or confidence. Kitty makes an amazing partner as she provides honest and quick feedback, enabling the coach to deepen conversations, providing excellent discussion.
If you are interested in discussing our programs further, join us as we walk into the herd to meet the horses.