Horse Drawn Carriage, Wagon and Sleigh Rides
A visit to Legacy Ranch or a tour around town might be just the thing to celebrate family. Connect and have fun with a unique activity.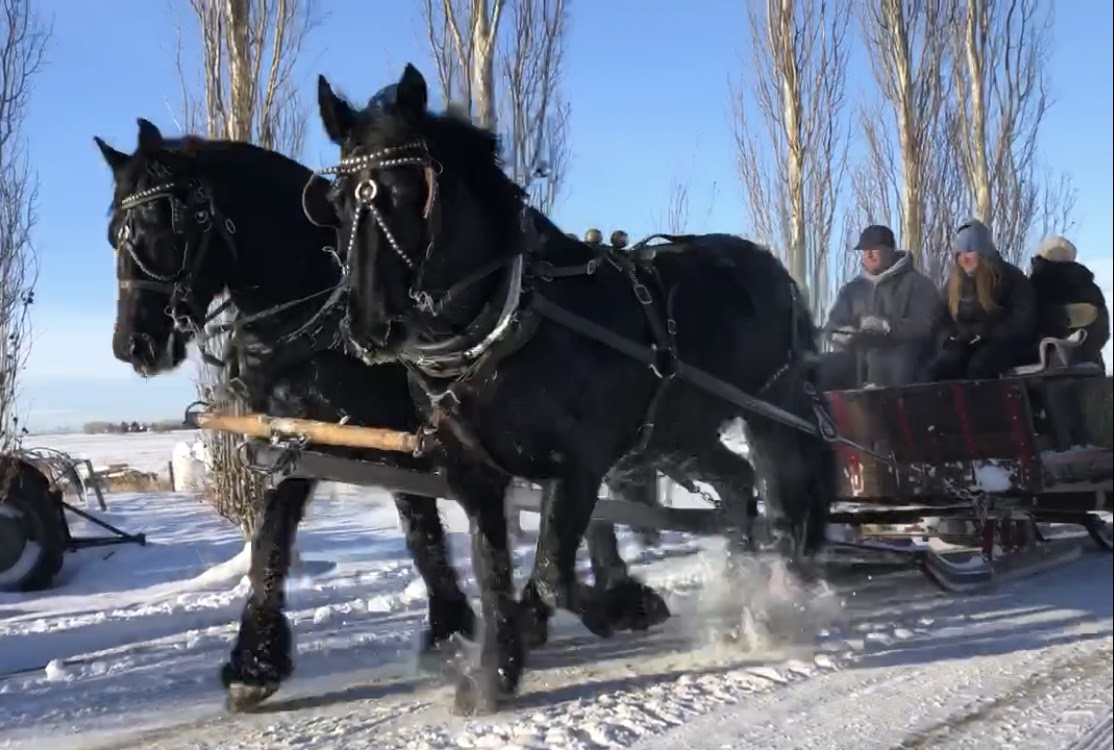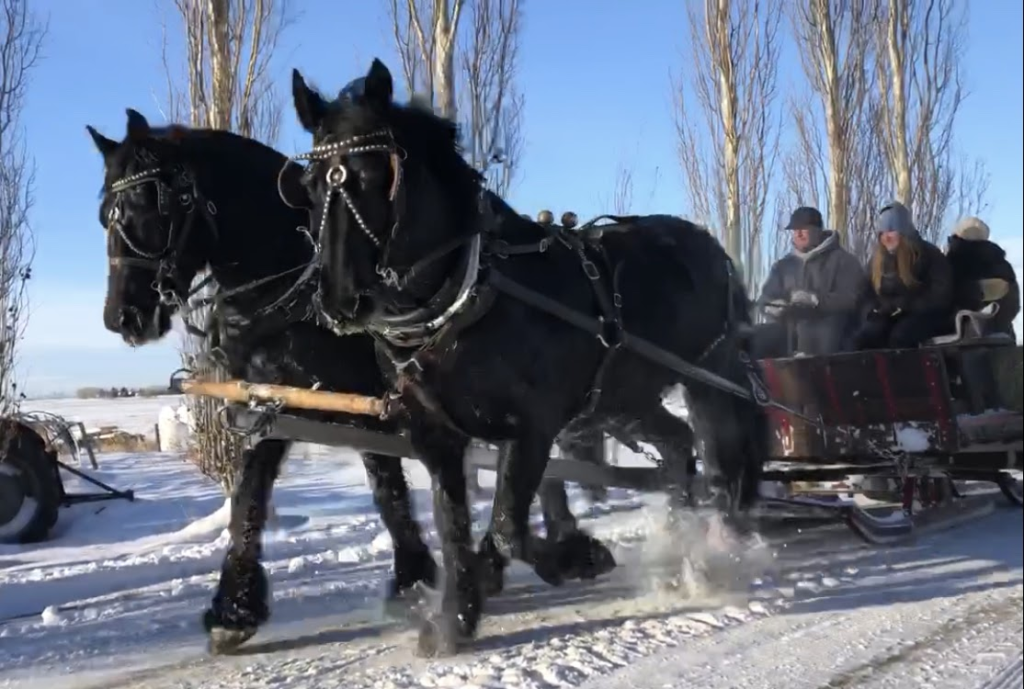 To book your time, select the area you want your ride to take place and click the button. Find the next available appointment, select your time slot and complete the booking process. Payment is required at time of booking.
** Etransfer payment to [email protected]
Gather 8-12 of your favourite people and enjoy a fun ride around the streets of town to look at the seasonal lights or join us at Legacy Ranch, 10 minutes south of Langdon, for a fresh air ride over the fields!
* Number of riders depends on body sizes (kids, adults, plus, etc). Be sure to dress for the weather & bring blankets!
* Duration of the ride is 50-60 minutes.
Younger kids tend to prefer a shorter ride and it's always best to be done when they are still enjoying the experience. We are happy to introduce them to the horses if time permits. If you have any questions, please Connect With Us and we will be happy to guide you.
With several options for wagons and sleigh rides, we can accommodate your group for a
| | | |
| --- | --- | --- |
| Family Outing | | Private Outing |
| Date | | Double Date |
| Gift Certificates | | Your Event |
Whether it's a fun family outing for your immediate household, a special event for your private party, a romantic date or fun double date, we can host your special outdoor activity. Gift certificates are available. We are also available to come to your event (some conditions apply, contact us to discuss details).
| | | |
| --- | --- | --- |
| Cost | | Starting at $250 +gst per 50 to 60 minute ride |
| Dates | | See schedule for each area |
| Location | | Legacy Ranch or your event location |
| Book | | Connect with us to book |
There is nothing more important than family. Whether your family is made up of blood relatives or family of the heart, it's important to take care of those relationships. A visit to Legacy Ranch might be just the thing to encourage your family to connect.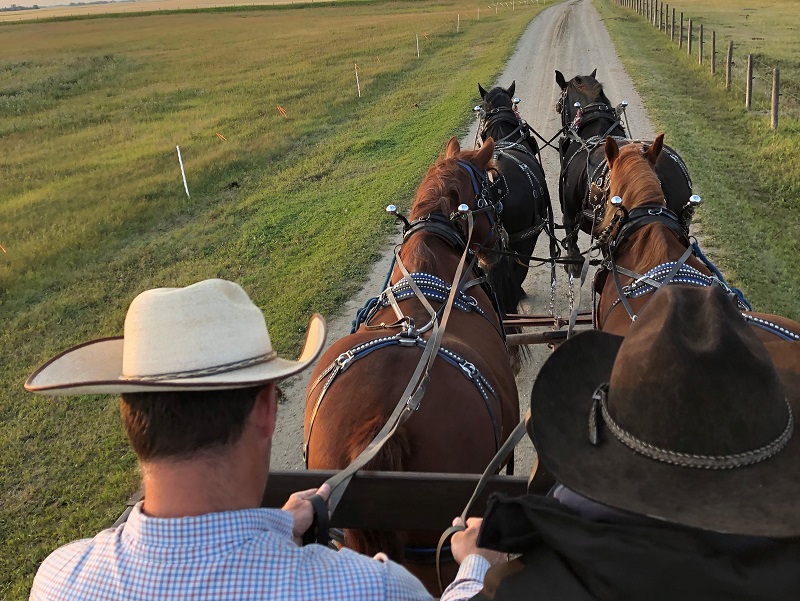 Legacy Ranch offers wagon and sleigh rides in the wide-open country. This retreat from the hustle and bustle of everyday life offers a unique experience for your loved ones.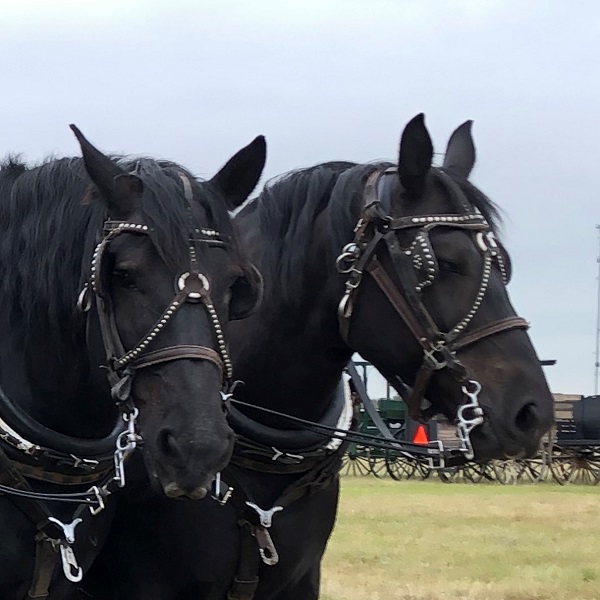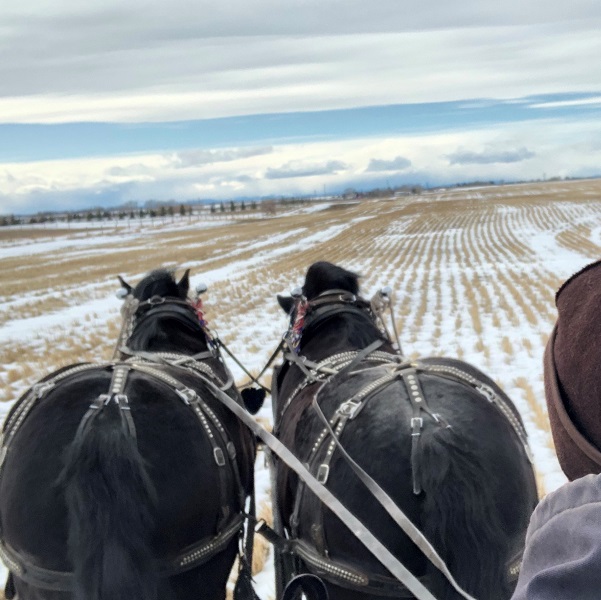 Daisy and Doll are Percheron mares. They are both striking with their shiny black coats and flowing manes and tails. The breed, originating in the 17th century in France, is well muscled and known for intelligence and willingness to work. Originally bred for use as war horses, they eventually were used to pull stagecoaches, in agriculture and for hauling heavy goods.
Daisy and Doll have been used extensively for parades and special events. They are champion log-skid and chore team competitors.
Join us at Legacy Ranch for an hour or a day. Connect to discuss your event.