The client, a young woman in her twenties, was clear on what she wanted in life and how to get it. She could envision her future, her business and her property. But she was stuck. Something was in the way of her reaching for her dreams.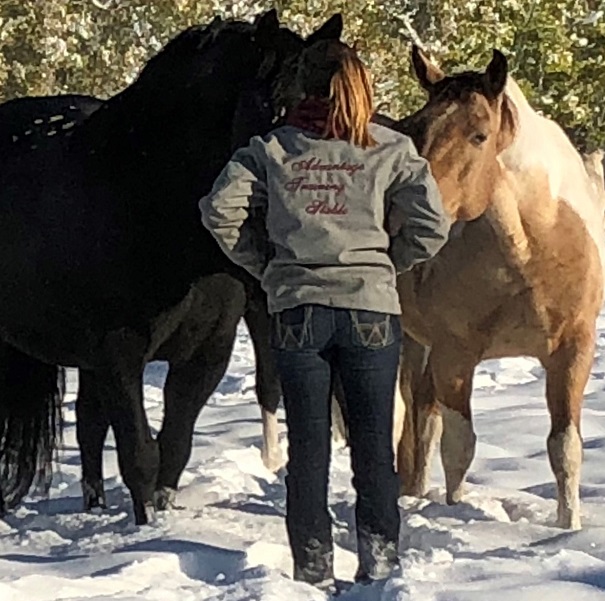 During an equine-assisted personal development session, the missing piece showed up as she began to describe her facility. As she talked about her vision she was animated and excited. She knew the value of her offering, the impact it would make in the lives of others. Then, as she began to describe the physical space she needed in which to do her work, and how it would take barn area from the primary cattle operation on the property, the key was found.
As she talked, and in a moment, her posture softened, her right foot stepped back a little, her eye gaze fell to the ground. What was there in that moment? What was it holding her back?
The moment was gone and she moved on with the exercise.
As we debriefed after the session, I asked about what I witnessed. I described the moment for her and asked what was there. She looked at me with eyes wide and mouth agape! That was the moment she was present to the experience of not being worthy of her dreams.
Becoming present to this internal dialogue allowed her to address it. She moved forward by having deep conversations that evening with the people who love her most. She woke the next day with a newfound ability to see where she's been stopped, a commitment to share her dreams and to ask for what she needs to fulfil on her life's purpose.
Find your way forward through the power of the horse and equine-assisted learning. Learn more about our Personal Development and Support Programs to support your mental health and wellness, and benefit from equine assisted learning.