In the spring of 2021, I signed up for Emerge Equine's "Let your Light Shine" program. I was battling some anxiety issues brought on by Covid and was in search of a unique experience in personal development.
"I definitely found the right place!

It has been life changing for me.

Madeline
Linda, Donelda and Shawna have created a beautiful, safe, calm and welcoming environment. I was able to focus on quieting my anxiety through meditation, breathing and relaxation techniques and various fun and revealing exercises. All this is done with the help of many beautiful, gentle horses from Linda's herd. These ladies know horses and have made safety for their clients as well as for their horses a priority.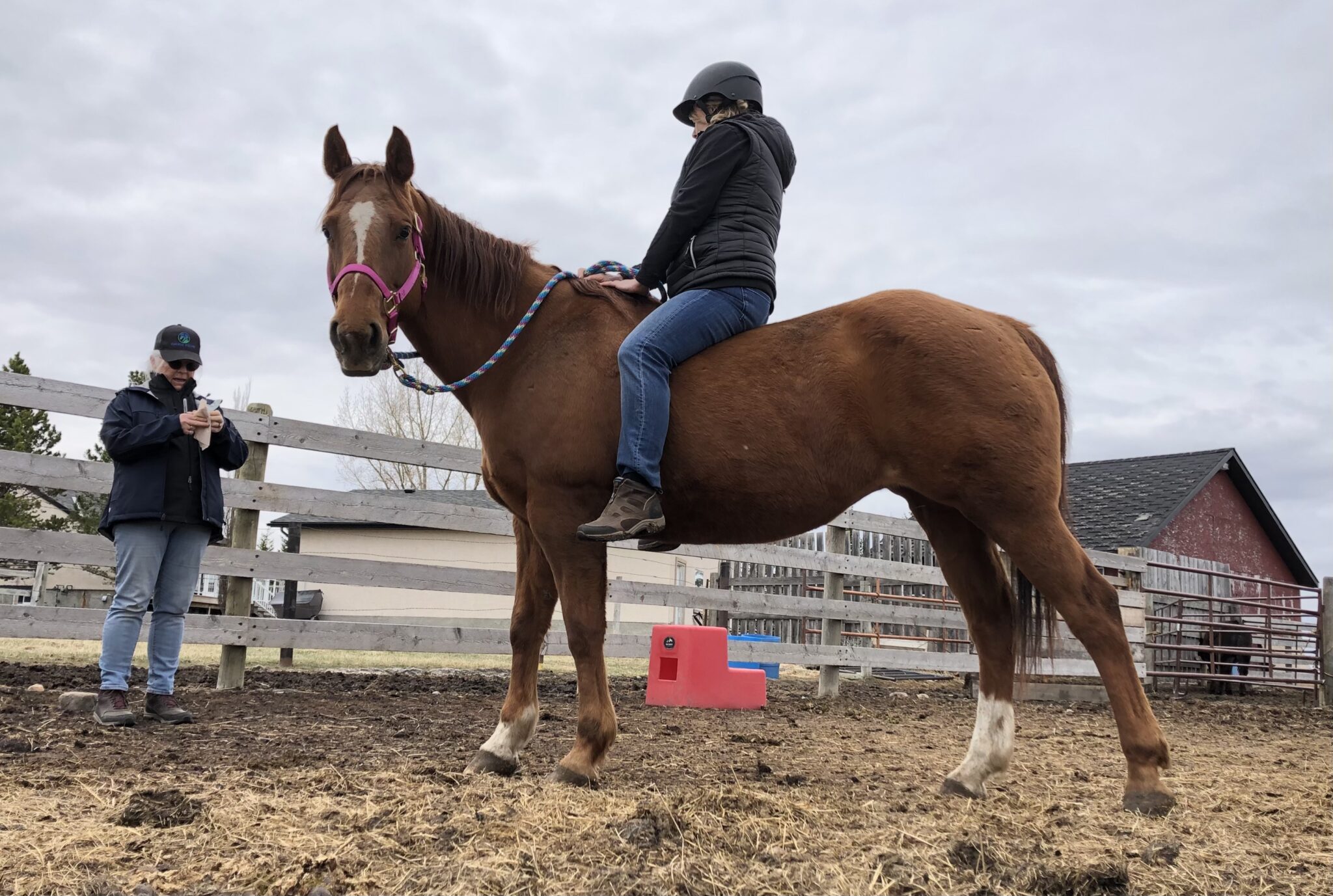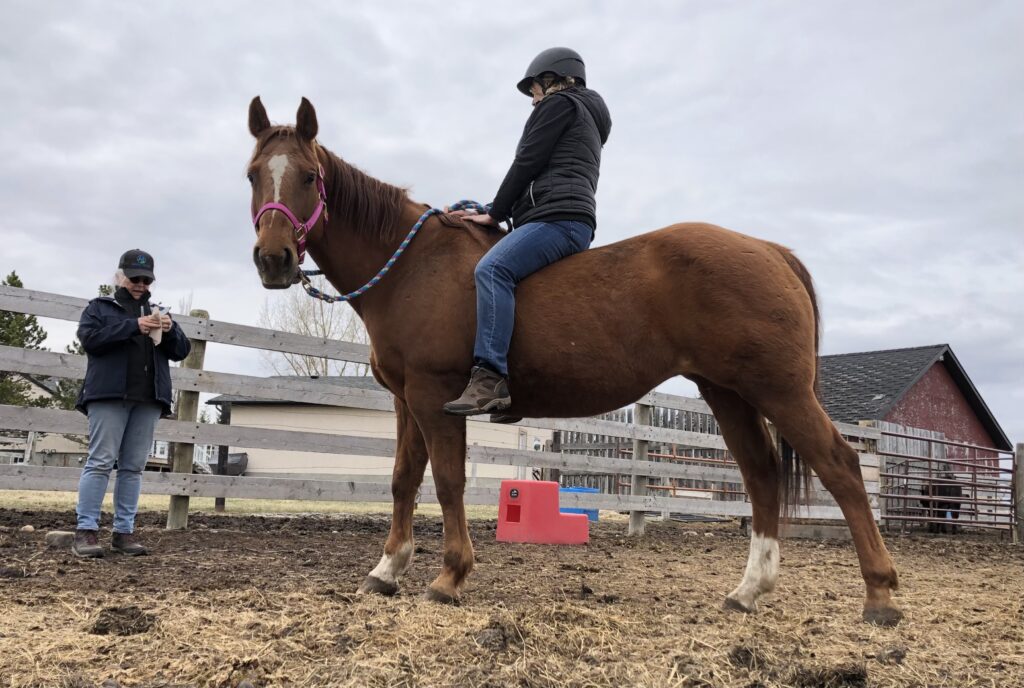 I was so impressed with the "Let your Light Shine" program that I enrolled my teenaged son in the same program made just for teens. The experience was exactly what he needed! He learned so many lessons about setting and achieving goals, accountability, independence and building life-long friendships. I highly recommend this program for all teens!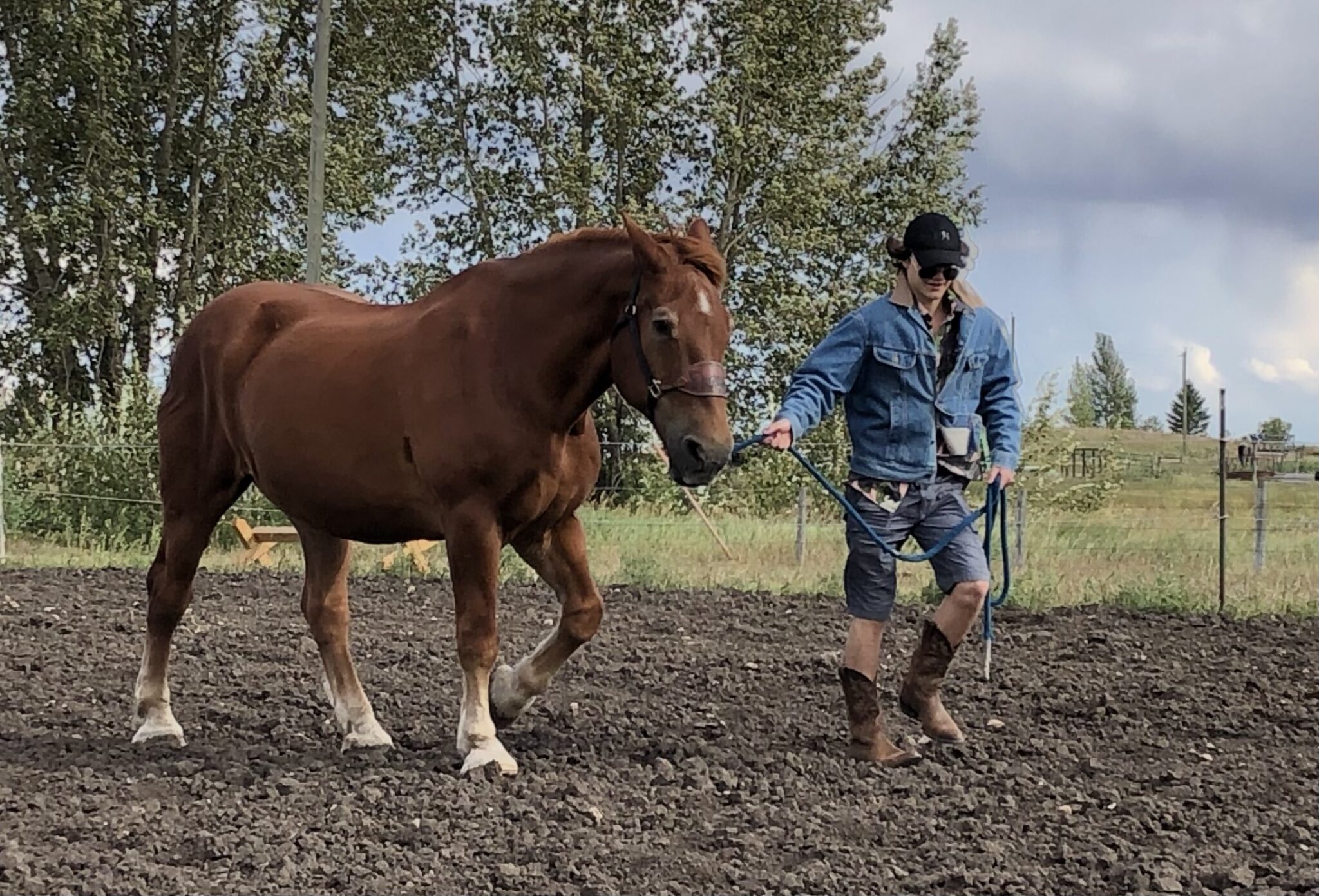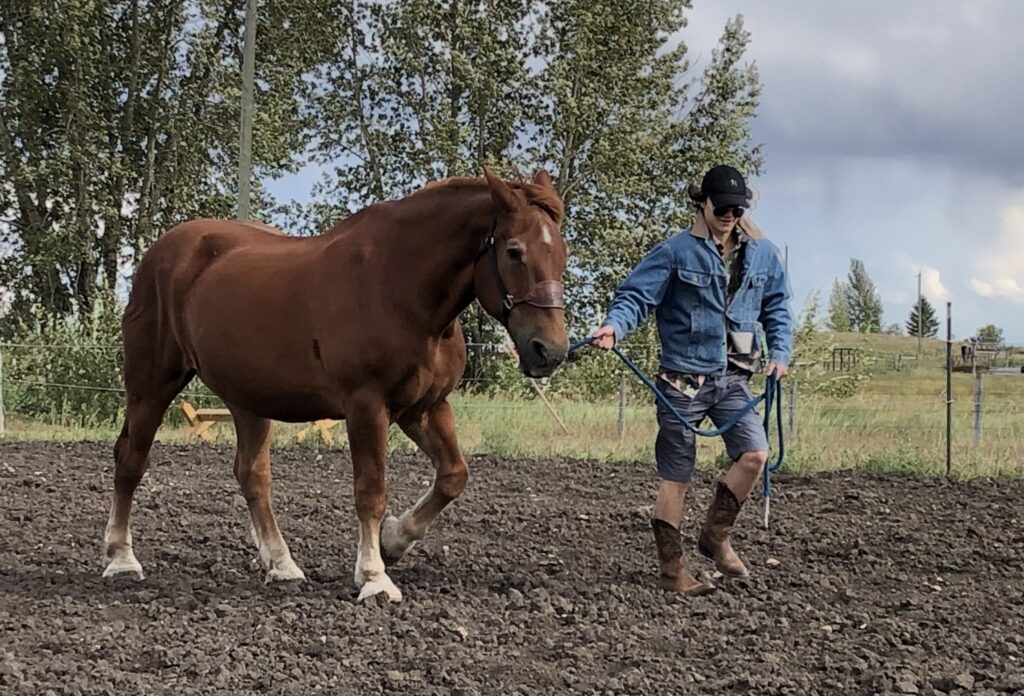 My journey with Emerge Equine has continued. I have enjoyed their Monday riding group – I've never looked forward to Mondays until now. I have been able to share my passion for horses with other like-minded riders. The newest member of the team, Riding coach, Tracey …., is a fantastic addition as they have added riding lessons to their ever-growing list of events and programs.
Legacy Ranch is a working ranch set in a beautiful, peaceful location and yet so close to the city! I appreciate how Linda's wonderful family are always so generous, happy, helpful and welcoming to all Emerge clients! Such a bonus!
I look forward to many more experiences with Emerge and feel so fortunate to have found my sanctuary! Thank you Linda (and family), Donelda, Shawna and Tracey!