I started going to EE 2 years ago and this may sound like a cliché but it literally changed my life. I have always loved horses and felt a connection to them so when I first heard about Linda's programs, I knew I had to check it out.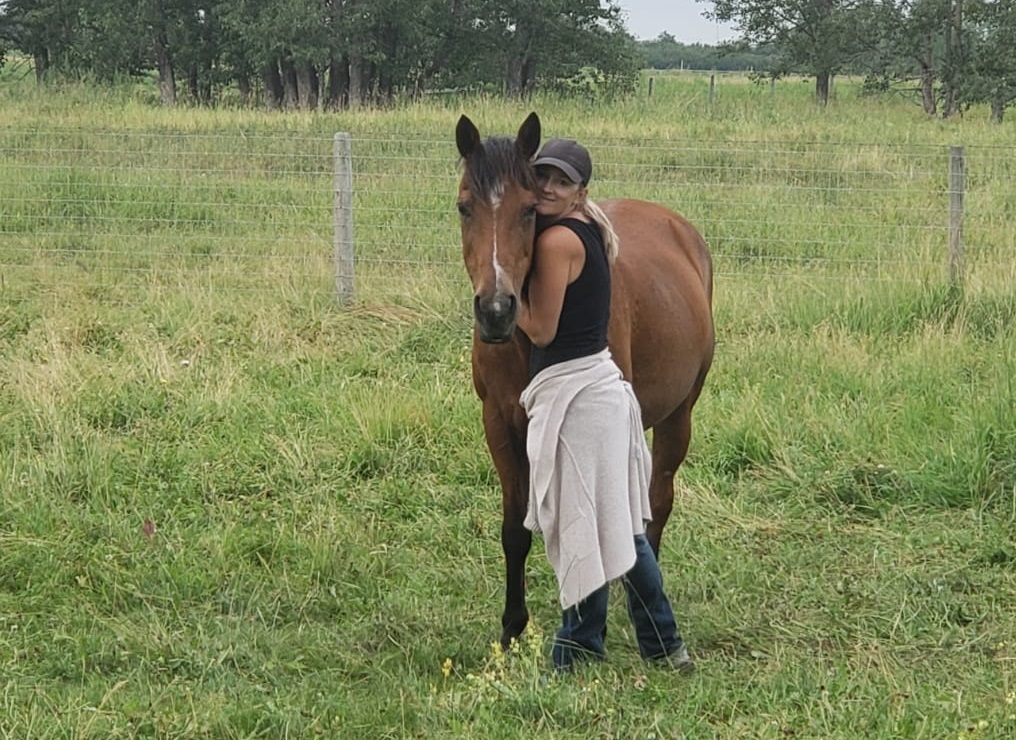 I started by signing up for their membership program and was paired up with the most gentle, sweet mare named Rock.
Linda was so knowledgeable, patient and kind as I fumbled my way through. It didn't matter how long it took me to finally get the saddle right, Rock would stand completely still the whole time, she knew I needed the encouragement.
Linda gave me all the tools I needed to succeed. I learned so much, not just about riding but about horse safety, groundwork, herd dynamics and tacking just to name a few. Over time I became knowledgeable enough to be able to ride alone. There was nothing more empowering for me than that first time when Rock and I went out, just the two of us.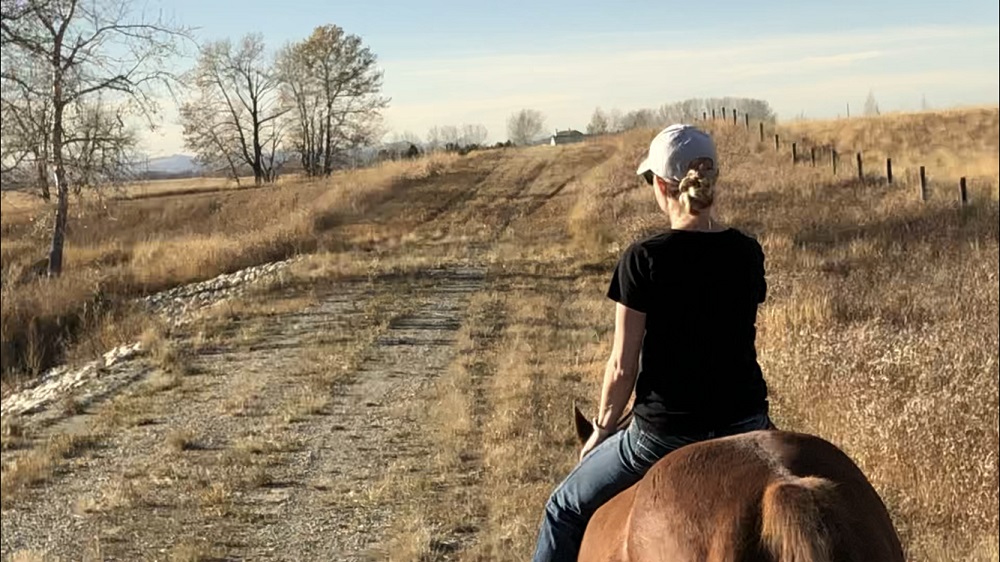 Two years later and two horses to call my own, I am now working with Linda and Emerge Equine and get to experience first hand the difference her and her family are making in people's lives with their unique programs. It gives me goosebumps every time when I see someone have a breakthrough, there is nothing more rewarding. I couldn't be more grateful to be a part of something that truly makes a difference.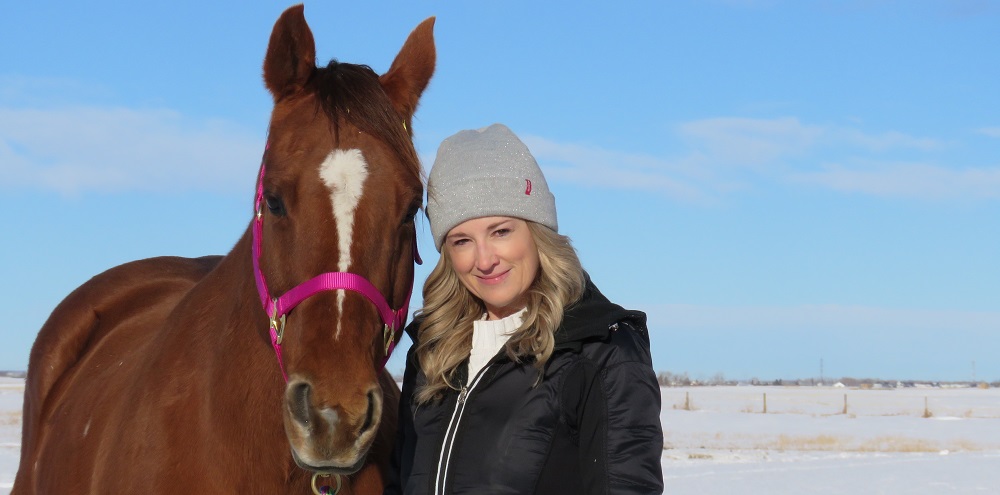 ~ Shawna Cooley, Langdon AB
Find out more about the program Shawna joined called Horse Lover's Membership.