"At the kids' horse camp in the summer, I learned how to ride a horse properly. Also, I got a lot of new skills and it is such a great atmosphere to learn and grow as a horse rider. Every member of the helper crew is so supportive. Rock was the most chill horse to ride."

Cohen, Age 14, Sylvan Lake AB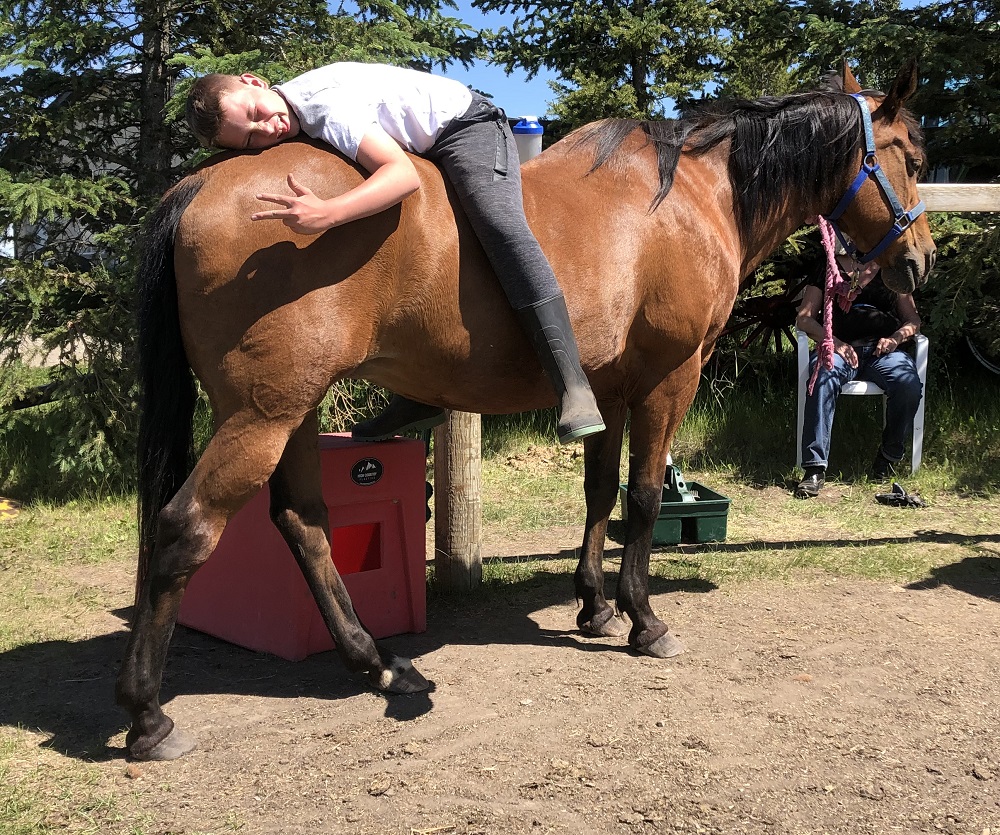 Cohen was one of the boys riding in our kids horse group over the summer. If you'd like to know more about the programs for kids available at Emerge Equine, check out our Horse Riding Programs.