Frustrated, Aidan held on as his horse bolted from the roping box. Once again, he had no chance of having his loop land in the right place to catch the roping dummy. A novice roper and a horse not trained in the game of roping makes for poor results.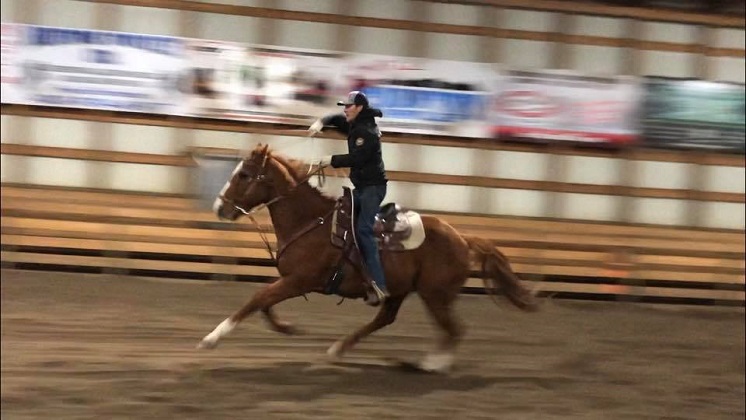 We started to look for a seasoned rope horse to teach the kids to rope. A seasoned rope horse that can be handled by a youth is valuable and we were on a budget. That's when we learned about Radar. He had been trained to compete in rodeo and had carried several young riders to win buckles in roping events as well as pole bending. He was getting close to retirement age and had some lameness in his front end, and he was located in northern Alberta, so his price was reasonable. After discussions with his owner and getting details on his maintenance requirements, we decided to purchase Radar.
Right away, we were happy with him. He was great with the kids. He was easy to trailer, good to ride and quiet in the roping box. Radar would run up beside the dummy or steer so Aidan was in the right place and was able to concentrate on throwing his loop. Aidan started to learn, practice and enjoy the roping events.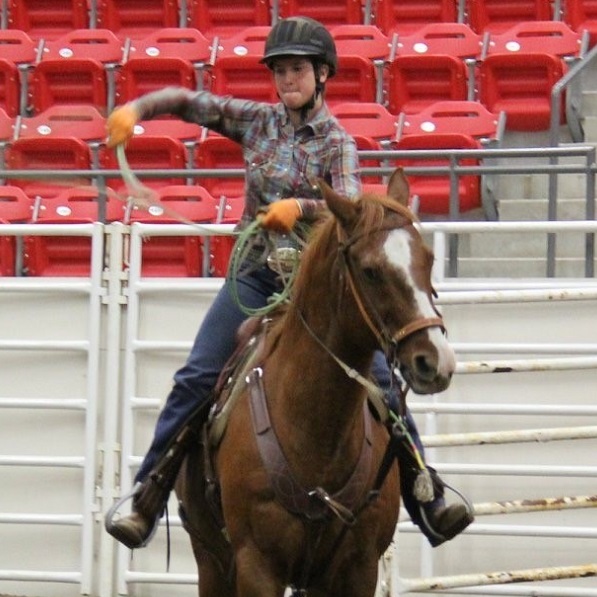 At the same time, Emily started to ride Radar for steer daubing. This is an event where the kids hold an oversized q-tip and chase a steer, daubing a bit of flour on it's back. It's a timed event, and Emily and Radar made a great team! Since then, Emily started to rope off Radar and has become increasingly handy with her loop. She has now moved on to teaching her young gelding, Drifter, the ropes.
Late in 2020, Radar passed away. He was a well loved horse to the very end, with many visitors showering love, treats and gentle hands on him during his final days. Rest well, old horse. You worked hard, played hard and loved hard. We miss you.
Find out about more of our special horses at Meet the Horses.