When a special girl and the right horse connect, a unique bond forms.
Small and athletic, not super confident, a pre-teen girl joined in the riding lesson. Nichole listened and learned. The horse went along and more or less did what she asked. It was fun, but Nichole was unsure and wasn't learning things like how to bridle the horse or clean out its feet. Some of the basic skills needed to ride independently.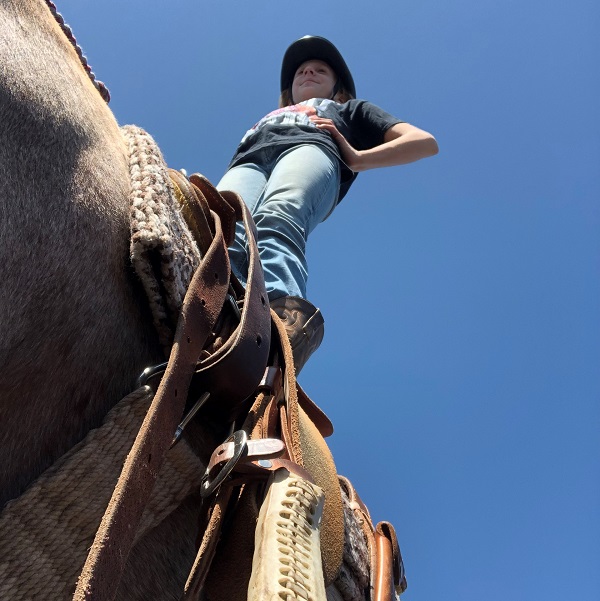 Later that summer, a week-long youth empowerment camp focused on taking action following clear instructions. Nichole registered with the goal of being able to bridle the horse all by herself.
Crystal was Nichole's partner. Crystal is gentle and eager, but not always willing to stand for bridling. Nichole spent every day with Crystal. She practised setting boundaries, showing leadership and clarifying expectations, and gradually getting closer to her goal.
On Friday, with her mom looking on, Nichole stood off to the side of the horse trailer with her new friend and quietly, calmly and correctly put the bridle on. She was so proud of herself for accomplishing this task. She had also learned to clean Crystal's feet out, saddle her horse and do all the tasks required to ride.
Meet Crystal and find out more about the programs we offer at Emerge Equine.